First 2011 Nationals champ to be decided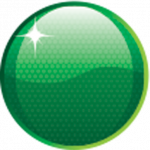 The 2011 Shannons Nationals presented by Hi-Tec Oils will crown its first series winner this weekend at Morgan Park.
The Radical Australia Cup, stepping up to national series status for the first time this year with the Shannons Nationals, concludes at the Queensland venue, with current points leader Ed Singleton heavily favoured to take the title.
Having won both races at Eastern Creek's penultimate round, the MPA Projects driver currently holds a commanding 54 point lead over fellow New South Welshman Simon Haggarty.
Leader of the standings prior to Eastern Creek, Peter Opie, enters the finale 60 points down on Singleton, but is still a mathematical chance of retaining his 2010 title with a total of 80 points still available.
Opening round winner Tim Berryman sits one place behind Opie in fourth, but will not race this weekend due to the recent birth of his first child.
There is plenty on the line for Singleton, Haggarty and Opie, with the series winner awarded the chance to represent Australia at the 2012 Radical Masters Cup at the Nurburgring.
In other Radical news, the class has announced its plans for next season, with the latest specification SR3 CUP model being brought into the national series. Meanwhile, the New South Wales-only Radical Clubman Cup will not be held, with competitors encouraged to migrate back to the NSW SuperSports category.
Joining the Radical Australia Cup on the Shannons Nationals program this weekend is the Formula 3 Australian Drivers' Championship, Australian Manufacturers' Championship, Kerrick Australian Sports Sedan Series, Australian Saloon Car Series, Australian Swift Sport Series and the Porsche GT3 Cup Challenge.
CLICK HERE for Speedcafe.com's separate story on the GT3 Cup Challenge
While Eastern Creek dominator Matt Sofi will be absent from Formula 3's fourth round of the season, Chris Gilmour and John Magro will continue to give chase to points leader James Winslow, while Queensland's Jon Mills is set to debut his Mygale-M07.
A total of 19 entries are set to take part in the two one hour races that will make up Round 3 of the Australian Manufacturers' Championship, with TMR Performance Mitsubishi Evo X duo Stuart Kostera and Inky Tulloch favoured to repeat their dominant Phillip Island 6 Hour form.
The absence of Darren Hossack's Audi paves the way for a strong weekend for Tony Ricciardello in the Sports Sedans, while Matt Lovell will look to take advantage of Shawn Jamieson's exit from the Saloon Car Series.
See below for the individual class entry lists
Radical Australia Cup
| | | | |
| --- | --- | --- | --- |
| Car # | SPONSOR | DRIVER | VEHICLE |
| 1 | Radical Australia | Peter Opie | Radical |
| 4 | MPA Projects | Edward Singleton/TBA | Radical |
| 5 | Haggarty Racing Team | Simon Haggarty | Radical |
| 6 | Haggarty Racing Team | Tony Haggarty | Radical |
| 9 | Radical Australia | Chris Medland | Radical |
| 8 | Nevco Engineering | George Pethard | Radical |
| 10 | Radical Australia | Geoff Brunsdon | Radical |
| 11 | Radical Team Melbourne | Robert Baird/Gary Walker | Radical |
| 14 | Ansarada Radical Works Team | Nathan Brumby | Radical |
| 16 | WT Partnership | Phil Anseline/Oliver Smith | Radical |
|   | Radical Events | Peter Johnston/Brett Trevillian | Radical |
| 33 | Volvo Cars Australia | Tim Berryman | Radical |
| 57 | Key Produce | Richard Bloomfield | Radical |
| 70 | Radical Events | Tony Palmer | Radical |
| 78 | Radical Australia | Greg Smith/Bryon Smith | Radical |
Formula 3 Australian Drivers' Championship
| | | | | |
| --- | --- | --- | --- | --- |
| Car # | CL | SPONSOR | DRIVER | VEHICLE |
| 3 | C | Magro Motorsport/Team BRM | John Magro | Dall F307-Merc Benz |
| 6 | C | R-Tek Motorsport | Bryce Moore | Dallara F307-Mercedes Benz |
| 7 | N (S) | R-Tek Motorsport | Steel Giulliania | Dall F304-Spiess Opel |
| 8 | N (S) | R-Tek Motorsport | Josh Burdon | Dall F304-Spiess Opel |
| 9 | C | R-Tek Motorsport | James Winslow | Dall F307-Merc Benz |
| 14 | N | BF Racing/Cosmedic Medicine Centre | Roman Krumins | Dall F304-Spiess Opel |
| 17 | C | Gilmour Racing/racecarparts.com.au | Chris Gilmour | Dall F307-Merc Benz |
| 32 | C | National Surgical | Jon Mills | Mygale M-07 |
| 42 | N (S) | BF Racing/Vic's Timbers | Ben Gersekowski | Dall F304-Spiess Opel |
| 51 | N | National Surgical | James Mann | Dall F301-Spiess Opel |
Australian Manufacturers' Championship
| | | | | |
| --- | --- | --- | --- | --- |
| Car # | CL | SPONSOR | DRIVER | VEHICLE |
| 1 | A | TMR Performance | Stuart Kostera/Ian Tulloch | Mitsub Lancer Evo |
| 7 | A | Poll Performance | Jim Pollicina | Mitsubishi Evo 9 RS |
| 10 | B | Intern'l Energy Services | Barton Mawer | Ford FPV V6 |
| 13 | C | Osborne Motorsport | Colin Osborne | Mazda 3 MPS |
| 16 | E | Nelson Business Consultants | Paul Nelson | Toyota Yaris |
| 19 | B | Sherrin Rentals | Grant Sherrin | BMW 135i |
| 20 | C | Racer Industries | Ryan McLeod | Holden Astra HSV |
| 25 | A | Go Karting Gold Coast | Cameron Wilson/David Wood | Subaru WRX Sti |
| 28 | B | GWS Personnel | Peter O'Donnell | BMW 335 |
| 31 | C | Osborne Motorsport | Hadrian Morrall | Mazda 3 MPS |
| 36 | C | Grand Prix Mazda | Jake Camilleri | Mazda 3 MPS |
| 50 | D | Mid West Multi Media | Trevor Keene | Mini Cooper S |
| 68 | A | CXC Global | Dylan Thomas | Mitsubishi Evo 9 |
| 71 | D | Inertia Apparel | Declan Kirkham/Phil Kirkham | Ford Fiesta |
| 72 | I | Sherrin Rentals | Michael Sherrin | Mini Cooper S |
| 75 | D | | Matthew McGill/Geoff Brunsdon | Toyota Celica |
| 77 | E | Pedders Racing | Grant Phillips | Proton Satria Gti |
| 93 | A | Symes Coaches | Greg Symes | Mitsubishi Lancer |
| 97 | D | Safe-t-Stop | Richard Gartner | Renault Clio |
Kerrick Australian Sports Sedan Series
| | | | | |
| --- | --- | --- | --- | --- |
| Car # | CL | SPONSOR | DRIVER | VEHICLE |
| 5 | S1 | B&M Ricciardello Motors/Red Rooster | Tony Ricciardello | Alfa Romeo GTV |
| 7 | S1 | Steve Toyshop / Menai Blinds | Scott Butler | Chev Camaro |
| 19 | S2 | Johnson Motorsport | Damian Johnson | Holden Torana |
| 43 | S1 | Aston Air Conditioning | Chris Donnelly | Ford Falcon |
| 44 | S1 | M R Automotive P/L | Colin Smith | Rover Vitesse |
| 46 | S1 | Interstate Finance & Leasing | Mark Bowen | Commodore |
| 51 | S1 | Marrinelli's Mechanical | Bob McLoughlin | Commodore |
| 55 | S1 | Aston's Pharmacy | Chris Aston | Commodore |
| 56 | S1 | BJ Banks Electrical | Bruce Banks | Mazda RX7 |
| 57 | S1 | FM Pumps | Frank Mascadri | Mazda RX7 |
| 66 | S1 | Five Star Fencing & Gates | Dean Camm | Chev Corvette |
| 68 | S1 | Aston Air Conditioning | Shane Bradford | Chev Camaro |
| 93 | S1 | | Glenn White | Ford Capri |
| 95 | S1 | Rosemount Smash Repairs | Anthony Cox | Holden Gemini |
Australian Swift Sport Series
| | | | |
| --- | --- | --- | --- |
| Car # | SPONSOR | DRIVER | VEHICLE |
| 2 | Activfreight Inter | Steve Robinson | Swift Sport |
| 5 | Trans Tasman M/sport | Rex McCutcheon | Swift Sport |
| 6 | Haber Racing Team | Morgan Haber | Swift Sport |
| 10 | Ice Break | Jesse Dixon | Swift Sport |
| 11 | Trans Tasman M/sport | Peter McLeod | Swift Sport |
| 17 | Toasted Motorsport | Rob Jarvis | Swift Sport |
| 27 | Toasted Motorsport | Alan Jarvis | Swift Sport |
| 84 | Trans Tasman M/sport | Brooke Leech | Swift Sport |