Entries in for TCM at Muscle Car Masters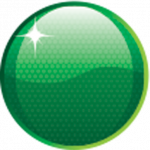 Touring Car Masters organisers have confirmed that Glenn Seton will debut Jim Morton's new Falcon XB when the series visits Eastern Creek Raceway next month.
Seton is the third former Australian Touring Car Champion to join the TCM ranks, with John Bowe and Jim Richards again expected to lead the way at the New South Wales venue in their Ford Mustang and Ford Falcon respectively.
Despite the recent exit of fellow front-runner Gavin Bullas, the September 1-3 Muscle Car Masters meeting has attracted 33 TCM entries.
Formula Ford racer Elliot Barbour will also debut a V8 hardtop – the youngster becoming the first to campaign an eight-cylinder Chrysler Charger.
Cameron Tilley, brother of front-running Falcon XY driver Brad Tilley, will swap his Valiant Pacer for a 1969 Ford Mustang, while Ross Almond (Porsche 911 RS), Matt O'Brien (Holden Monaro), Brett Youlden (Holden Monaro) and Nigel Benson (Holden Monaro) all return to the class.
John Bowe currently leads the points standings after the opening three rounds.
The Muscle Car Masters will also feature races for Group A, Group C and Group N historic touring cars, while Sports Sedans will compete for the inaugural Tony Edmonson trophy.
See below for the Touring Car Masters entry list
| | | | | | |
| --- | --- | --- | --- | --- | --- |
|   | Sponsor Name | Driver Name | Year | Make | Model |
| 1 | Shannons Insurance | Jim Richards | 1964 | Ford | Falcon Sprint |
| 3 | Hercules Engines | Steve Mason | 1969 | Chevrolet | Camaro SS |
| 5 | Liberty Motor Finance | Ian McAlister | 1964 | Ford | Mustang Coupe |
| 6 | Stillwell Motorsport | Chris Stillwell | 1968 | Ford | Mustang Trans Am |
| 8 | Panels & Performance | Gary O'Brien | 1972 | Holden | HQ GTS |
| 9 | Bulletproof Products | Tony Edwards | 1974 | Holden | Torana SL/R 5000 |
| 11 | Kings Springs | Mark King | 1973 | Ford | Falcon XA GT |
| 13 | The Wine Underground | Rory O'Neill | 1973 | Porsche | 911 RS |
| 15 | Firsthire | Bill Pye | 1969 | Chevrolet | Camaro SS |
| 18 | WesTrac Cat – Wilson Security | John Bowe | 1969 | Ford | Mustang Trans Am |
| 21 | Treloar Roses | Garry Treloar | 1973 | Chrysler | Charger E55 |
| 22 | PRT Race Fabrication | Nigel Benson | 1971 | Holden | HQ Monaro |
| 26 | Toshiba / Copyworld | Ross Almond | 1973 | Porsche | 911 RS |
| 27 | JOY Mining Machinery Australia | Matt O'Brien | 1972 | Holden | HQ Monaro |
| 28 | Tilleys Automotive | Brad Tilley | 1971 | Ford | Falcon XY GT |
| 30 | Speed FX Racing | Glenn Seton | 1974 | Ford | Falcon XB Coupe |
| 33 | SportsMed | Amanda Sparks | 1973 | Porsche | 911 RS |
| 43 | Treloar Roses/Mick Wilson Plumbing | Mick Wilson | 1972 | Chrysler | Charger RT |
| 48 | Online's Cheapest Cars | Eddie Abelnica | 1974 | Ford | Falcon XB Coupe |
| 52 | wheels.com.pg | Keith Kassulke | 1971 | Holden | HQ Monaro |
| 56 | Mothers Car Care Products | Brett Youlden | 1972 | Holden | HQ Monaro |
| 57 | Corio Auto Parts | Graham Alexander | 1968 | Holden | HT Monaro |
| 60 | Tilleys Racing Equipment | Cameron Tilley | 1969 | Ford | Boss Mustang |
| 62 | Falcon Fire Protection | Doug Westwood | 1971 | Ford | Falcon XY GTHO |
| 68 | Tilleys Automotive | Andrew Whiteside | 1968 | Ford | Mustang Trans Am |
| 73 | Exclusive Body Werks / Glasurit | Terry Lawlor | 1973 | Porsche | 911 RS |
| 74 | Lyndways Builders | Wayne Mercer | 1971 | Ford | Falcon XY GTHO |
| 75 | Elliot Barbour Racing | Elliot Barbour | 1973 | Chrysler | Charger E55 |
| 83 | Ocean Foods | George Nittis | 1971 | Ford | Falcon XY GTHO |
| 85 | Whiteline Transport Racing | Bernie Stack | 1970 | Chevrolet | Camaro RS |
| 88 | TIFS – Wharehousing & Distribution | Tony Karanfilovski | 1971 | Ford | Falcon XY GTHO |
| 91 | Nelson Architects | John Nelson | 1973 | Porsche | 911 RS |
| 95 | WesTrac Cat / Lubrimaxx | Andrew Miedecke | 1969 | Chevrolet | Camaro SS |