Barker impressive in Carrera Cup GB debut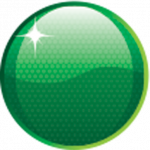 Ben Barker has impressed in his maiden Porsche Carrera Cup Great Britain appearance, finishing third and fifth in the series' two races at Snetterton.
British racer Barker, who sits sixth in the Porsche IFX Carrera Cup Australia standings, raced in the British Porsche series in the break before round four of Carrera Cup Australia at Phillip Island.
After qualifying fourth for both races, Barker dropped to sixth in the opening lap before beginning his charge towards the front.
Barker then moved into third and closed the gap to the leading duo Stephen Jelley and Michael Meadows to have a three-car battle for the lead. While Jelly eventually won the race behind Meadows, it was the third-placed Barker whose charge to the front saw him gain a new lap record in the 14-lap race.
Barker followed with fifth in the second race, with Jelly again taking the race win ahead of Meadows, Richard Plant and James Sutton, with Barker very pleased with his first Carrera Cup GB experience.
"It was great racing back on home soil and I'm ecstatic with my results for the weekend," said Barker.
"Having raced at Snetterton in the 2009 British Formula Ford Championship, I didn't have to learn the layout of the circuit, while these cars are near identical to what I race back in Australia, so I went into the weekend somewhat familiar to my surroundings.
"Finishing third in the opening race was a great effort for me and the team, along with posting the fastest lap. One of the focuses of this weekend was to show what I can do to the European motorsport circles, and I think I made a good impression. I guess this also shows the strength of Carrera Cup in Australia which, like Carrera Cup GB, has a great depth of talent at the front of the field."
Barker's excellent pace helped earn the 'team of the weekend' award for Parr Motorsport.