Alonso and Ferrari disagree on title chances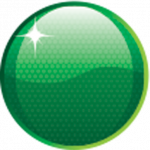 Ferrari and its star driver Fernando Alonso appear to be at odds over the Spaniard's chances in the 2011 World Drivers' Championship.
Alonso spoke optimistically of overhauling Sebastian Vettel's 89 point advantage over the final eight races at Ferrari's mid-season press-event in Italy at the weekend.
Team principal Stefano Domenicalli, however, announced that the Scuderia will cease development of its current car by September in order to divert resources to its 2012 challenger.
"At the start of September, we will concentrate solely on next year, because we have already defined all the updates for the 150° Italia, at least up until mid-October," said Domenicali.
Despite adding that the team would "react accordingly" to any rule changes during the remainder of the 2011 season, the news appears negative for Alonso, who is determined to at least close the gap to Red Bull's RB6.
"We must try and win as many races as possible," said Alonso.
"We are realistic and the championship situation is what it is, but we have seen so often that there can be sudden reversals. And after all, we are Ferrari and we have a moral obligation, especially for the millions of fans spread around the world, to always think of the maximum goal.
"We can't ever say we will tackle eight races without having the championship in the back of our mind ­- we will always have an eye on the title, at least until there is no longer the slightest chance.
"Of course we must start winning and we have to hope that Vettel makes a few mistakes or has some problems."
Alonso and Ferrari have won just one of the first 11 races of 2011, with their victory at Silverstone coming in a season otherwise dominated by British teams Red Bull and McLaren.
Ferrari's chances may be boosted however by tyre supplier Pirelli's decision to scrap the hardest of its four tyre compounds for the remainder of the season.
The F150th Italia has struggled on the hard rubber this season, with tyre temperature proving difficult to come by early in stints.
The Formula One World Championship is currently in a mid-season break, with racing set to recommence at Spa on the August 26-28 weekend.