Wheldon looks towards full-time V8 drive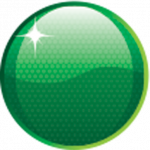 Dan Wheldon says that a strong performance alongside James Courtney in October's Armor All Gold Coast 600 could be his ticket to a full-time drive in V8 Supercars.
The reigning Indianapolis 500 winner was confirmed at the Toll Holden Racing Team for the international co-driver event earlier today. CLICK HERE for the news story, including the full list of confirmed co-drivers.
Having failed to secure a full-time IndyCar Series seat this season, Wheldon's success at the Brickyard came in a one-off drive with Bryan Herta Autosport.
"I have only done one race this year and I was fortunate enough to win the Indy 500," explained Wheldon.
THE FINAL RACE OF THE 2023 REPCO SUPERCARS CHAMPIONSHIP ON ONE OF THE WORLD'S BEST STREET CIRCUITS. GO ALL IN AT THE VAILO ADELAIDE 500, CLICK HERE TO BUY TICKETS
"There is a chance this might be the only other race I do this year and I will be taking it extremely seriously.
"I want my preparation to be spot on and hopefully we can have a really solid result and keep the momentum going.
"I know that heading to the race with HRT, I will have some of the best equipment available and it will be bolted together by some of the best guys around.
"I have also made no secret of the fact that I would love to come into V8 Supercars on a full-time basis and obviously that adds a bit of pressure, as does the fact that the team are racing for championship points at a pretty interesting stage of the season."
Wheldon has experience on the Surfers Paradise street circuit having competed in the final IndyCar race held at the venue in 2008.
The US-based Englishman sees a lack of miles in V8 Supercars as a major hurdle however, with several of his rivals – including fellow Walkinshaw Racing co-drivers Ryan Briscoe and Patrick Long – having raced in the 2010 Gold Coast 600.
"I was devastated not to do the event last year," said Wheldon.
"I have been there before in an IndyCar and the atmosphere and crowd that surround the entire event is phenomenal.
"I will be one of the few drivers who has not been in one of these cars before so it will be important to get as much as possible out of the test day on the Wednesday (of race week)."
According to Courtney, Wheldon's road course background makes him more suited to the Gold Coast event than some of the other IndyCar drivers.
"I'm really excited about Dan joining us, he and I first met when I moved to Europe in karting in the mid-90s so we have known each other a long time – he is a quality driver, a two-time Indy 500 winner and IRL Champion with a record second-to-none," said Courtney.
"Most importantly, he comes from a road course background which will give him an edge over some of the other US-based drivers who come mainly from the ovals."
See below for a video with Dan Wheldon

See below for a video of Wheldon's dramatic 2011 Indianapolis 500 victory