Edwards re-signs with Roush Racing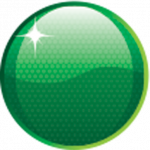 Carl Edwards has signed a fresh multi-year deal with Roush Fenway Racing following months of speculation regarding the current points leader's future.
Edwards was thought to be considering a big-money offer from Home Depot to move to Joe Gibbs Racing in place of Joey Logano.
Edwards has made all 249 of his career Sprint Cup Series starts with Roush, winning 19 top-tier races in addition to the 2007 Nationwide Series crown.
"I sincerely appreciate the amazing opportunity that Jack Roush has given me in this sport and am honoured to race for him," said Edwards of his new deal.
"As an organization, Roush Fenway provides the resources I need to win, and as a driver, that's the most important thing.
"We're having a fun season on the race track as we're leading the points and in great position for the Chase."
Team principal Jack Roush and Ford Racing director Jamie Allison are both pleased that the combination can now focus on winning the 2011 title.
"We saw great potential in Carl a decade ago, and it's been a thrill to watch him grow into one of the sports' premier drivers behind the wheel of the #99," said Roush.
"We didn't take our past success for granted when we sat down with Carl to talk about his future. As an organization, we approach each week with an intense focus on being successful in the races to come. Carl's position atop the points is a testament to that diligence."
Added Allison: "We are pleased with Carl's vote of confidence in Roush Fenway and Ford.
"This signals he believes he is with the right team and the right automaker to win races and championships. Now we can continue to focus on winning the 2011 championship."
The 2011 Sprint Cup Series continues this weekend with Race 21 at Pocono.