Chris Amon, part 1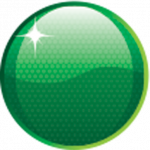 Chris Amon was a Ferrari driver, a Formula One veteran, he ran his own Formula One team, he won the Le Mans 24 Hour race, he has an MBE for services to motor sport and he is in the New Zealand Sports Hall of Fame.
Looking back at Amon's fabulous career the only thing he didn't accomplish was winning a Formula One Grand Prix. He came close; he enjoyed 11 podiums and yes he won several non-championship Grands Prix, but he just missed out on reaching the sport's pinnacle.
At his best he came fourth in the F1 championship but Amon believes that had he not had continual mechanical problems in 1968 he could have won the title.
A lot has been said about his lack of luck. On several occasions he could have won a Grand Prix. In Mexico in 1967 he was leading the race but ran of fuel on the last lap. In Spain in 1969 he was leading the race by over 30 seconds, but the engine blew up on him.
As a driver he was talented, but in a strong, reliable race car Amon was one of the best, but such were the cars of the time, reliability prevented many impressive results.
Amon doesn't look back at those years with dejection, on the contrary, he is proud of what he accomplished and said that despite frustration he enjoyed an international career that went 13 years longer than the 12 months he initial gave it.
Amon grew up on the family farm in Bulls, near Palmerston North on New Zealand's North Island. Growing up on a farm meant that he had access to his dad's old 1937 Ford V8 Ute. From the age of six, or as Amon put it, as soon as his feet could reach the pedals, he was driving, but his interest in cars really started a few years later.
"It really sort of started when I was at school, I was 10 or 11 years old," Amon explained to Speedcafe.com
"I came across the odd magazine that had race reports, in-fact one was an Australian magazine called Modern Motor.
"We used to get it three months behind, so the race reports were pretty old. It had all the European Grand Prix reports, I started to read them and learnt a lot about the sport.
"I always had an interest in all things mechanical; we also had a race track not far from where we lived called Levin. We started going to race meeting there which enhanced my interest."
Having being introduced to live racing, Amon wanted more and pressured his parents to take him to races.
"I told my parents when I was 13 to take me to the New Zealand Grand Prix at Ardmore," said Amon.
"Of course I saw people like Stirling Moss and Jack Brabham. Bruce McLaren was just getting going, so my interest in motor sport developed from there."
It was soon after that event that Amon decided to look for his very first racing car.
"I always say to people that I had a well structured career, in-fact it was anything but," said Amon.
"My early ambition was to do the odd hill climb and maybe a race at Levin, but finding something to do it in was a problem.
"I was in Auckland and I'd just left school. I found an old Midget that had been converted into an old track car; it was for sale for 70 or 80 pounds.
"I came back and said to my father that I'd found a car and – I was working on the farm then – could I have an advance on my wages?
"We ended up getting the car, it was quite good up a hill but terrible on a circuit.
"I basically wanted to do a couple of races around the country. I never actually set out to race, it all just happened."
Having done a circuit race and a couple of hill climb events Amon purchased a ex-Brabham Cooper F2 car. He completed a couple of races and did quite well, but then moved on to a Maserati 250F.
"It was very out of date but it was one of the best things I did in my career, it taught me how to drive properly," said Amon.
"I ended up doing the national championship around New Zealand.
"I guess it was the car that really initially got me noticed. Reg Parnell (an English driver) was out here doing the (Tasman) summer series and he saw me racing.
"This was the wonderful advantage that I had in New Zealand, and the guys had in Australia, the Tasman Series was unique to the two countries. You had the chance to get on the grid with (Stirling) Moss and (Jack) Brabham, and other Formula one drivers, and I would make up the numbers at the back.
"At aged 17 I was sitting on the grid with Stirling Moss up the front; that was the situation. That doesn't exist today, it was a wonderful opportunity.
"If you showed a bit of promise you had a chance to get noticed."
Being noticed by Parnell in 1962 saw Amon invited to go to England.
"In '62 having done the season here, David Mckay approached me and offered me finance to race in Australia during the winter," said Amon.
"It was soon after that Reg Parnell approached me and said he was trying to put a deal together in Europe. He asked if I was interested in driving.
"It took me about .1 of a second to say yes, so I went over to England."
Arriving in the motor sport melting pot that is Europe, Amon embarked upon a career that he initially believed would only last a single year. He was looking at Formula One, but he was also introduced to Sports Car racing and the world famous Le Mans 24 Hour race.
"I first went to Le Mans as a reserve driver for Chrysler in 1963," said Amon.
"Being a reserve driver I only got to do a few laps in practice.
"During practice a chance came up to drive an LM Ferrari with the North American Racing Team (Roger Penske was one of its drivers) but the organisers said I was too young to drive something that fast at Le Mans.
"The fact that I'd raced at the Belgian Grand Prix at Spa the week before meant nothing to them!
"That was my introduction to Le Mans."
Amon continued to drive in the long distance races and had people around him that were keen for him to do more. One of these people was Bruce McLaren.
"At the end of 1964 Bruce (McLaren) was getting his own team together, racing CanAm type sports cars," said Amon.
"His goal was to have his own F1 team as well, but he approached me in late 1964 to join his team to drive sports cars.
"I had driven at Le Mans in 1963 and 1964, then in 1965 I was racing with Shelby-American who had two Ford GT40 seven litre cars entered in the race.
"I drove one with Phil Hill, and McLaren was with Ken Miles.
"After that event Shelby decided to put Bruce and me together for the 1966 race."
After three Le Mans 24 Hour races and three DNFs, Amon and McLaren beat Miles and Denny Hulme for a Shelby one-two result in 1966. Amon and McLaren had won the greatest endurance race in the world by a mere eight metres, the closest finish in the history of the event.
"It turned out to be a great partnership," said Amon.
"Bruce and I won it and then he died a few years later so I've always really treasured that race and the success that we shared together.
"I suppose it's my highlight of my career.
"In those days everybody always raced Sports Cars as well.
"I was a bit of a romantic at heart, events like Le Mans, Sebring, and those sort of 1000 races like Monza, had a lot of meaning.
"Driving with Bruce and then winning the race, I loved every minute of it."
Racing in the 1960s and 1970s was a tough time for racing. There were over 70 fatalities during the years that Amon raced, including 17 Formula One driver deaths.
"It's always going to happen to somebody else, it sounds callous, but we didn't know any different," said Amon.
"That was part of motorsport, you were convinced it wouldn't happen to you.
"(the thought) got pushed to the back of your mind.
"Some years were horrific, 1968 was one of the worst. It felt like every second month we lost somebody, the first being Jimmy Clark.
"It was very much a case that it wouldn't happen to me.
"When I look back at it now it was horrifically dangerous, but you weren't conscious of it then."
Amon raced in eight Le Mans 24 hour races during his career, DNF'ing in seven and winning one. During his active years in Sports Cars Amon was also racing in Formula One.
18 months after racing in his first New Zealand race, Amon was at Monaco driving his first official Formula One race.
Originally thinking his Formula One career would last 12 months, Amon carved out a 14 year career that saw him racing for the famous Ferrari team and challenging for the world title.
Next week Speedcafe.com looks at Amon's Formula One career.
The vision below ends with Chris Amon waving to the crowd after winning the 1966 Le Mans 24 Hour race