Keselowski injured in huge testing crash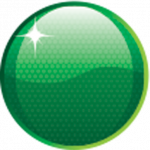 NASCAR Sprint Cup Series driver Brad Keselowski has been injured in a serious testing crash at the Road Atlanta road course this morning (Australian time).
Keselowski was testing a road course chassis for his #2 Miller Lite-backed Penske Racing team when brake failure sent him off-track at Turn 1 at high speed.
Last year's Nationwide Series champion hit a tyre wall and concrete barrier with massive force, severely damaging Keselowski's car and moving the concrete barrier.
Keselowski was initially able to walk from his car, but was soon airlifted to hospital via helicopter with lacerations to his right ankle and severe swelling on the other. He also suffered a back strain in the impact.
The crash puts doubt over Keselowski's participation at this week's Sprint Cup race at Pocono and Nationwide Series race at Iowa.
Keselowski, however, remains optimistic, tweeting from hospital that he expects to race this week, also tweeting graphic images of his injured ankles.
"In a serious accident today while testing road Atlanta. Hit wall head on in a 155mph (250km/h) corner after brakes failed. Airlifted to hospital," Keselowski Tweeted from hospital shortly before being released.
"Looking at data with engineers in hospital bed. Was going 155, car slowed to approx 100 (160km/h) before hitting a non safer barrier wall head on.
"X-rays on feet r good …. Guess I needed a reminder. COT or not, this racing S&@t is still dangerous.
"Looks like I'll be ok to race this weekend. Blue deuce, not so much. I'll keep u posted."
Amazingly, images of the aftermath of the crash were posted to Twitter by none other than five-time Sprint Cup champion Jimmie Johnson, who was also testing at Road Atlanta with crew chief Chad Knaus at the #48 Lowe-backed Hendrick Motorsports team.
"Glad you're alright man, you had us all worried," Johnson posted on Twitter.
"@Keselowski had bad crash here at the test. He is one tough dude, I can say that much.
"He had us all very concerned… The chopper coming to get him freaked us out too."
Keselowski's crash is expected to again call into question NASCAR's testing rules, which forbid testing at any venue that hosts a NASCAR-sanctioned event.
The rules force teams to test at older venues with lower safety standards, including the Road Atlanta road course and ovals such as Texas World Speedway.