Johnson, Earnhardt unite to stop Ambrose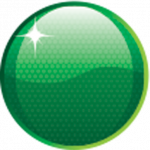 Two of NASCAR's biggest names, Jimmie Johnson and Dale Earnhardt Jr, will come together for the Watkins Glen Nationwide Series race on August 13.
Johnson will drive Earnhardt's #7 JR Motorsports entry in the event that Australia's Marcos Ambrose has won for the last three consecutive years.
Ambrose will contest this year's race in a Richard Petty Motorsport prepared Roush Racing Mustang, marking the former V8 Supercars champion's first taste of the Nationwide 'Car of Tomorrow.'
Johnson, the five-time reigning Sprint Cup Champion, has just one career Nationwide race win to his name and has not competed in the second-tier series since 2008.
Johnson's Hendrick Motorsports crew chief and pit crew will look after the car during the race as part of their preparations for the following day's Sprint Cup event at the New York circuit.
Backing for the race comes from the Jimmie Johnson endorsed 'Anything with an Engine' video game, which according to developer Autumn Games sees players race a variety 'unlikely everyday objects' such as shopping carts and rubbish bins.
"This is a unique opportunity to not only run in the Nationwide Series for JR Motorsports, but a fun way to remind fans that our new video game will be released in a few months," said Johnson of the deal.
"We had a lot of fun creating this game, and I think the fans will appreciate the imagination we put into it.
"Being able to race a JR Motorsports car and promote my game at the same time is a great opportunity.
"Tony Eury Jr (crew chief) and Ron Fellows (driver) nearly won at Road America in June, so maybe we can do one better."
Five different drivers have piloted the #7 Chevrolet so far this year, with Fellows, Dale Earnhardt Jr, Danica Patrick, Josh Wise and Kasey Kahne all enjoying top 10 finishes.