James Hunt F5000 to feature at Winton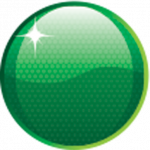 The Elfin MR8 Formula 5000 that James Hunt drove to victory at Winton in 1978 is set to feature in this month's Winton Festival of Speed.
The car will with local Formula 5000 guru Robert Harborow behind the wheel in a re-enactment of the Rose City 10000 race that Hunt won at Winton.
The Festival's Race Committee chairman, Ian Ross, says the modern re-creation of the Rose City 10000 – which will be run over two 10 lap races on the long circuit – will be even more exciting than the original event.
"With the long track's two additional long straights and longer distance we expect the F5000 'big bangers' to reach some awesome speeds which will be further enhanced by their considerable noise and power," said Ross.
"What makes these cars so special is that not only are they still very, very fast, but they are a rare and valuable addition to Australia's historic racing."
The Festival of Speed will also feature the Rose City Touring Car Trophy – a 20 lap mini-endurance race for historic touring cars which will include a rolling start and a compulsory pitstop.
Rare Porsches in the form of a 962 Group C car and the famous 935 Turbo 'Moby Dick' will also attend the event on loan from the Porsche museum.
Organised by the Victorian Historic Racing Register and Winton Raceway, 2011 marks the second annual Winton FOS, which is set to take place over the August 13-14 weekend.