Foreign invaders ready for Eastern Creek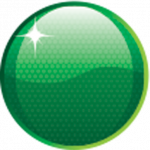 Leading Japanese, American and New Zealand competitors in the World Time Attack Challenge have arrived at Sydney's Eastern Creek Raceway in preparation for this weekend's event.
The Hankook Garage Revolution RX7 was first out of the crate, sporting a carbon-fibre wide-body reminiscent of a Japanese Super GT car.
Currently regarded as the fastest time attack vehicle in the world, the Garage Revolution entry will be trying to beat the record time of 1m30.58s, set by the last year's winning Cyber Evo team from Japan.
Panspeed's equally wild RX7 has also landed safely after the long trip from Japan.
The third arrival is New Zealand Superlap champion Jono Lester's Team RevolutioNZ Mitsubishi Evo Lancer.
Last year's WTAC runner-up, the Sierra Sierra Enterprises squad has returned with their Mitsubishi Evolution Lancer, following a 12-month development program in the search for additional single-lap speed.
Over the two-day event (Friday/Saturday), the World Time Attack Challenge will feature appearances from V8 Supercars driver Warren Luff, three different classes of racing and four Japanese entries in the Time Attack.