Extra European rally miles for Reeves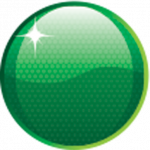 Young Australian star Brendan Reeves will take part in a Belgium rally event as he prepares for the next outing of the World Rally Championship in Germany.
Off the back of a fourth place finish in the WRC Academy segment of the Rally Finland, Reeves will take part in the all-tarmac Les Boucles Chevrotines on the Belgium/French border in a privately-run R2 Ford Fiesta; the same type of vehicle that has taken him to equal-second in the WRC Academy championship.
The rally is 124 competitive kilometres containing four different stages, run three times. Described as a very technical event with five different types of tarmac, Reeves is looking forward to some sealed road miles in the Fiesta ahead of Rally Deutschland on 18-21 August.
"Hopefully doing the rally in Belgium this weekend will get us into a good flow for Germany," said Reeves.
"I have never driven the Fiesta R2 in a tarmac rally and I am looking forward to getting the experience leading into our next WRC Academy round.
"We are currently equal second in the championship and really need to get some good points in Germany to stay in with a chance of winning the 500,000 Euros".
Although he hasn't driven the Fiesta on tarmac before, asphalt rallying is not new to Reeves and his co-driving sister Rhianon Smyth, having scored class success on events such as this year's Targa Tasmania with a two-wheel-drive Mazda3 MPS.
This week also marks the second anniversary of Reeves and Smyth's massive crash at Rally South Australia. Despite breaking both her legs and enduring numerous operations, Smyth has stuck with her younger brother to now be competing at WRC level.
"Two years since our crash today," said Reeves.
"Boy my little legs have come a long way in that time!"
Reeves and Smyth will take part in reconnaissance on Saturday before tackling the stages on Sunday.