Carrera Cup guest car set for more racing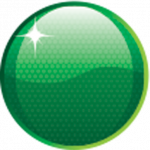 Look for more appearances from Porsche's guest car in the Porsche IFX Carrera Cup this year.
Carrera Cup administrators have stated they are keen to see the car used in more – if not all – of the remaining four rounds, including the next event at Phillip Island in September.
Speaking at the announcement of Carrera Cup's new title partnership with online trading firm IFX, category manager Jamey Blaikie said that there are plans to see the guest car compete.
"We're planning on running the guest car, for sure, but we don't have anything locked in," Blaikie told Speedcafe.com.
"We may, potentially, run the guest car as early as Phillip Island.
"We'll use it where we think we can maximise the exposure for the category, and put someone in who is going to do the right thing and not muck up someone's championship."
The guest car has been seen twice this year – in Mark Skaife's hands at the Australian Grand Prix support race, and at the last round with Mark Noske in support of Bid4Jase.com.
The actual race car used by Porsche for the guest drivers has been painted and stickered in IFX's colours to be used as a static display at a financial trade fair in Sydney this weekend.
Blaikie says there is no guarantee that the car will be raced in these colours.
One guarantee he could make is that the guest driver for Phillip Island would not be Ken Block. The World Rally driver was approached to compete at The Island to coincide with his Gymkhana World Tour at Calder Park the week before. Due to timing, Block was forced to pass on the opportunity.
Blaikie says that finding the right driver to be the guest entrant is a hard balance.
"We don't want to put someone in who is going to run at the back, and we don't want someone to go out there and dominate," he said.
"We want the person to be competitive, but not stand in the way of the championship contenders. It obviously needs to be a name driver, or someone who is unique who can generate some interest."
The Porsche IFX Carrera Cup reconvenes at Phillip Island, supporting V8 Supercars' first endurance race at the Victorian circuit.
CLICK HERE for yesterday's news regarding Carrera Cup's title partnership with IFX.