Waters pleased with Suzuka 8 Hour podium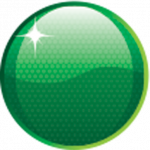 Australian Superbike rider Josh Waters says he learned a great deal from his second place run with the Youshimura Suzuki team at the Suzuka 8 Hour.
Teamed with Japanese riders Yukio Kagayama and Nobuatsu Aoki, Waters' entry finished just 38.77s off the winning F.C.C. TSR Honda of Kousuke Akiyoshi, Shinichi Ito and Ryuichi Kiyonari after 207 laps of the famed road course.
Despite the Youshimura Suzuki losing out in the closest finish in the race's history, Waters said he enjoyed the experience.
"It was a great weekend and the team did a fantastic job to be fastest every day leading up to the race," said Waters.
"Unfortunately we couldn't bring home the win but feel we did a really good job against the two factory Honda teams.
"In both of my stints I was up against the HRC team number one riders and my team set me the task of keeping up with them which was a challenge, but I was pleased to be able to come into the pits right on the rear wheel of the leader both times.
"It looked like it might rain towards the end and, based on our testing results, the team had picked me to ride the final stint if the track was going to be wet.
"I was dressed and ready to go but in the end Yukio, our polesitter, was chosen to finish the race as it stayed dry.
"It's been an awesome experience to be part of the event and race alongside two of the greats in Yukio and Nobi. I learned a lot from them and their experience in MotoGP and World Supers."
Fellow Australians Wayne Maxwell and Jamie Stauffer entered the race together on a Honda Dream RT Sakurai entered machine but failed to finish due to mechanical issues.
The QBE Australian Superbike Championship continues with the V8 Supercars Championship at Queensland Raceway from August 19-21.