Deegan upstages stars to win X Games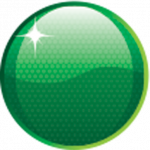 Brian Deegan has upstaged a field that has included two-time World Rally Champion Marcus Gronholm to win the RallyCross final of X Games 17 on the streets of Los Angeles.
Deegan completed a Ford Fiesta podium sweep with defending champion Tanner Foust in second just ahead of Gronholm.
Travis Pastrana's up-and-down 'Pastranathon' ended with him slamming a wall on the last lap and losing what seemed to be a bronze medal.
Pastrana drove with a badly broken leg after crashing his motorcycle in the Moto X Best Trick competition on Thursday. His Subaru was fitted with hand controls and he showed incredible speed before his crash. The X Games superstar winced in pain from the impact's effect on his broken shin. He then hobbled out of his car before medical staff attended to him.
Like Pastrana, Deegan was a star first on two-wheels before switching to rally cars. His last gold was in Moto X Best Trick eight years ago Coming into this year's event he had scored two silver medals in rally competition at the X Games and he couldn't hide his delight in winning against the strongest field ever.
"That was the highlight of my life," said Deegan.
"I've done a lot of things on a dirt bike and I've done a lot of things in a car, but nothing tops that moment."
Deegan took charge early in the eight-man race and led throughout, as car after car either crashed or dropped far behind him. Saturday's Rally Race gold medallist Liam Doran was out of contention 20 seconds after the start, turned sideways into a wall by Foust.
"Liam and Tanner were trying to be the first guy through the first turn," said Deegan.
"They both braked too late and they slid, and I used it to my advantage, cut under them and just said to myself, 'It's all up to you to win this race.' And I just drove smooth and started pulling away, and it was game over."
Australian Robbie Madison and WRC star Ken Block were both eliminated in the semis.
Check out the video highlights