Bullas pulls pin on Touring Car Masters season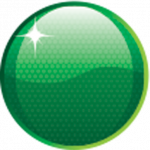 The final five rounds of the 2011 Autobarn Touring Car Masters season will be run without two-time series winner Gavin Bullas.
The Ford Mustang driver currently sits a lowly 15th in the points standings having been plagued by engine problems in each of the three rounds held to date.
"It's been a difficult year to say the least, and after all the drama I had been thinking to do one more event, but now we'll test the car then look to sell it and move on," said Bullas.
"Losing one of our key sponsors at the start of the season made it more difficult, but we felt that we still had a chance at the championship, but the engine has again had other ideas.
"It's all been the one engine that we had built last year, so it's continued to need attention with our second engine not yet finished.
"We had two failures at the end of last year and that lost us the championship by 14 pts, so this year was supposed to be bigger, stronger and faster, but has clearly had no end of problems so I'm done."
Having debuted in the Touring Car Masters class at the Clipsal 500 in 2007, Bullas says he will now look to step up to another class in order to continue racing.
"It's really disappointing that we could have been so strong, and while there's times like this you just don't want to be racing, I'll continue with the board (of Touring Car Masters) and possibly do some Porsche or Fujitsu Series if things come together," he said.
John Bowe currently leads the Touring Car Masters points standings heading into Round 4, to be held with the Muscle Car Masters at Eastern Creek Raceway on September 3-4.