Jenson Button wins at inclement Hungaroring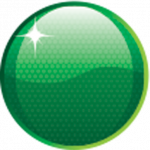 Jenson Button has done it again – winning the Hungarian Grand Prix in difficult weather conditions.
The Briton battled with team-mate Lewis Hamilton for much of the race, but gained the ascendancy for good when Hamilton gambled on a switch to intermediates during a brief shower 20 laps from home.
Sebastian Vettel extended his championship lead with a second place run, while Fernando Alonso, Hamilton and Mark Webber rounded out the top five.
Felipe Massa was sixth, ahead of Paul di Resta, Sebastien Buemi, Nico Rosberg and Jaime Alguersuari.
Daniel Ricciardo finished ahead of Jerome D'Ambrosio and Tonio Liuzzi to take 18th.
The entire field started the race on intermediate tyres, with Vettel, Hamilton and Button holding their top three grid positions through the first corner.
The Mercedes duo were the big winners off the start, with Nico Rosberg jumping from seventh to fourth, and Michael Schumacher from ninth to fifth.
Vettel's lead lasted only until Lap 5 however – the German losing out to Hamilton thanks to running wide at Turn 2.
It took 10 laps for the pitstops to start, with Webber – who had dropped as low as ninth at Turn 1 – and Massa leading the charge to slicks. Button pitted next time by, while Hamilton, Vettel, Alonso and Rosberg were in on Lap 12.
The result was a good one for McLaren, with Hamilton returning to the track in the lead – in excess of 5s in front of Button.
Hamilton pushed his option tyres hard early in the second stint, extending the margin beyond nine seconds by Lap 20 before his team-mate began to turn the tide.
Running behind team-mate Vettel in fourth, Webber again kicked off the pitstop cycle on Lap 25, followed swiftly by the two Ferraris. Hamilton, Button and Vettel each moved to a second set of options on Laps 26, 27 and 28 respectively, with Hamilton's lead over Button restored to a healthy 7s after the stops.
Nick Heidfeld had brought his Renault to a halt after it caught fire exiting the pits, with the resulting wreckage cleared up by a team of marshals under yellow flags – making for a hairy pit exit scenario for the leaders.
Alonso's third stint lasted just 11 laps, with the Spaniard's decision to pit for more option tyres vindicated by an immediate 2-3s improvement in pace. This triggered yet another round of stops, with Webber (Lap 39), Vettel (Lap 41) and Button (Lap 42) all moving to the prime tyre, while Hamilton (Lap 40) joined Alonso on the options.
Hamilton caused the next sensation – throwing his six second lead away with a spin as rain started to fall at the back chicane on Lap 47. Executing a quick flick-spin, the 2008 World Champion rejoined in second, with the top three now running nose-to-tail.
The battle for the lead raged between the two McLarens over the next six laps, with Hamilton regaining the ascendancy thanks to a mistake from Button at Turn 2 on Lap 51. The pair swapped positions twice on the following lap as Vettel continued to keep a watching brief.
With rain again falling, Webber led a train of cars into the pitlane for intermediates on the 51st lap, while Hamilton – now with the lead and therefore allowed to make the strategy call at McLaren – following on Lap 52.
All the intermediate runners would return to the pits for slicks almost immediately however, while Hamilton suffered a double-blow as Race Control issued a drive-through penalty due to di Resta having been forced to leave the track when Hamilton had rejoined from his earlier spin.
Charging supremely through the chaos, Button cruised home to take the win – the final margin standing at 3.5s over Vettel, who also ended the day having made just three trips to the pitlane.
After pitting for a fourth set of slicks just prior to the rain shower on Lap 48, Alonso completed the 70 laps 16.2s adrift of Vettel, with a lonely spin inside the final 10 laps causing the Ferrari driver no loss of points.
Hamilton had returned to the track after his drive-through in sixth before quickly taking Massa on Lap 59. The Brazilian immediately pitted for a fourth set of slicks of his own and eventually finished sixth, one place ahead of di Resta.
Hamilton meanwhile took advantage of lapped traffic to remove Webber from fourth on Lap 63. The Australian had arrived on the back of a six-car scrap for eighth position which was eventually to be won by Sebastien Buemi.
Rosberg was left to rue his four-lap run on intermediates as he took ninth, while Alguersuari was 10th despite spinning at Turn 1 in the final stint after bouncing off Kobayashi.
The Japanese had created somewhat of a bottleneck as he struggled on heavily worn tyres. His attempt to pull off a two-stop strategy fell just a few laps short, with an 11th place finish the result.
It was a sad day for Lotus with both Hiekki Kovalainen and Jarno Trulli stopping with mechanical issues, while Schumacher joined the pair on the retirements list – parking his Mercedes with a gearbox problem immediately after a spin while battling Massa on Lap 27.
Vettel (234) now holds an 85 point championship lead over Webber (149), while Hamilton (146), Alonso (145) and Button (134) round out the top five.

See below for the full race result
| | | | | | |
| --- | --- | --- | --- | --- | --- |
| Pos | Driver | Team | Laps | Time/Retired | Grid |
| 1 | Jenson Button | McLaren-Mercedes | 70 | Winner | 3 |
| 2 | Sebastian Vettel | RBR-Renault | 70 | +3.5 secs | 1 |
| 3 | Fernando Alonso | Ferrari | 70 | +19.8 secs | 5 |
| 4 | Lewis Hamilton | McLaren-Mercedes | 70 | +48.3 secs | 2 |
| 5 | Mark Webber | RBR-Renault | 70 | +49.7 secs | 6 |
| 6 | Felipe Massa | Ferrari | 70 | +83.1 secs | 4 |
| 7 | Paul di Resta | Force India-Mercedes | 69 | +1 Lap | 11 |
| 8 | Sebastien Buemi | STR-Ferrari | 69 | +1 Lap | 23 |
| 9 | Nico Rosberg | Mercedes | 69 | +1 Lap | 7 |
| 10 | Jaime Alguersuari | STR-Ferrari | 69 | +1 Lap | 16 |
| 11 | Kamui Kobayashi | Sauber-Ferrari | 69 | +1 Lap | 13 |
| 12 | Vitaly Petrov | Renault | 69 | +1 Lap | 12 |
| 13 | Rubens Barrichello | Williams-Cosworth | 68 | +2 Laps | 15 |
| 14 | Adrian Sutil | Force India-Mercedes | 68 | +2 Laps | 8 |
| 15 | Sergio Perez | Sauber-Ferrari | 68 | +2 Laps | 10 |
| 16 | Pastor Maldonado | Williams-Cosworth | 68 | +2 Laps | 17 |
| 17 | Timo Glock | Virgin-Cosworth | 66 | +4 Laps | 20 |
| 18 | Daniel Ricciardo | HRT-Cosworth | 66 | +4 Laps | 22 |
| 19 | Jerome d'Ambrosio | Virgin-Cosworth | 65 | +5 Laps | 24 |
| 20 | Vitantonio Liuzzi | HRT-Cosworth | 65 | +5 Laps | 21 |
| Ret | Heikki Kovalainen | Lotus-Renault | 55 | +15 Laps | 18 |
| Ret | Michael Schumacher | Mercedes | 26 | +44 Laps | 9 |
| Ret | Nick Heidfeld | Renault | 23 | +47 Laps | 14 |
| Ret | Jarno Trulli | Lotus-Renault | 17 | +53 Laps | 19 |
Championship points after 11 races
| | | |
| --- | --- | --- |
| Pos | Driver | Points |
| 1 | Sebastian Vettel | 234 |
| 2 | Mark Webber | 149 |
| 3 | Lewis Hamilton | 146 |
| 4 | Fernando Alonso | 145 |
| 5 | Jenson Button | 134 |
| 6 | Felipe Massa | 70 |
| 7 | Nico Rosberg | 48 |
| 8 | Nick Heidfeld | 34 |
| 9 | Vitaly Petrov | 32 |
| 10 | Michael Schumacher | 32 |
| 11 | Kamui Kobayashi | 27 |
| 12 | Adrian Sutil | 18 |
| 13 | Sebastien Buemi | 12 |
| 14 | Jaime Alguersuari | 10 |
| 15 | Sergio Perez | 8 |
| 16 | Paul di Resta | 8 |
| 17 | Rubens Barrichello | 4 |
| 18 | Pedro de la Rosa | 0 |
| 19 | Jarno Trulli | 0 |
| 20 | Vitantonio Liuzzi | 0 |
| 21 | Pastor Maldonado | 0 |
| 22 | Jerome d'Ambrosio | 0 |
| 23 | Heikki Kovalainen | 0 |
| 24 | Timo Glock | 0 |
| 25 | Narain Karthikeyan | 0 |
| 26 | Daniel Ricciardo | 0 |
| 27 | Karun Chandhok | 0 |