Justin Dowel wins opening ARC heat in SA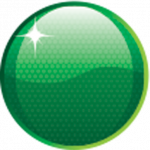 Justin Dowel has scored his first ever heat victory in the Bosch Australian Rally Championship, winning the opening leg of the Scouts Rally South Australia.
The Victorian took his Activ Rallysport Mitsubishi Lancer Evo IX to a 42-second victory over the similar Pedders Suspension Rally Team Lancer of Mark Pedder after a torrid day on the fast and spectacular roads of the Adelaide Hills.
Dowel established an early lead and was never headed in the tricky conditions with the roads made slippery by heavy overnight rain.
The Victorian driver stayed out of trouble and drove with a level head after crashing his machine in the media shakedown stage on Thursday.
"It was a bit of a setback but certainly helped to settle things down," said Justin Dowel.
"I spent today just trying to clean it up and drive as smoothly as I can and finally we've got a car that is capable of winning a rally, which is really pleasing.
"It was a trouble free run and we were able to exploit the speed of the car."
Mark Pedder and series leader Ryan Smart appeared to have no answer, the pair fighting out a see sawing battle for second place throughout the first leg with Pedder holding the upper hand throughout the day until Smart was forced out with a rear differential failure on the final stage of the heat.
Pedder's day wasn't without incident running off the road and through a fence on stage two of the day but the Lancer driver was able to recover and push hard to take second overall for the heat.
"We made a wrong tyre choice on the first stage and lost a lot of time," said Pedder.
"Then we had a little off on the second before settling down into a great battle with Ryan Smart, but then we had some gearbox problems on the second last stage and pushed through the last stage, so to finish up second was a great result for us.
"We're going to pull the finger out tomorrow and try and take some time and beat Justin," he said.
Steve Shepheard grabbed third place in his Evo X Lancer coming home 45.2 seconds behind Pedder with the brother and sister team of Michael Boaden and Helen Cheers taking fourth in their Evo IX Lancer while the Honda of Eli Evans took fifth place.
Crews face another 10 special stages through the Adelaide Hills on Sunday before the finish at Mount Pleasant around 2.30pm.
Heat 1 video wrap

Interviews with the top drivers

Check out Dowel in action
RESULTS: Heat 1 – Scouts Rally SA
| | | | |
| --- | --- | --- | --- |
| Pos | Crew | Vehicle | Total / Gap |
| 1 | Dowel / Lee | Mitsubishi Lancer Evo IX | 1:01:26.0 |
| 2 | Pedder / Tierney | Mitsubishi Lancer Evo IX | +0:42.3 |
| 3 | Shepheard / McCarthy | Mitsubishi Lancer Evo X | +1:27.5 |
| 4 | Boaden / Cheers | Mitsubishi Lancer Evo IX | +1:38.8 |
| 5 | Evans / Weston | Honda Civic Type R | +2:52.9 |
| 6 | Butcher / Caldicott | Subaru Impreza WRX | +5:31.4 |
| 7 | Marker  / Heimsohn | Subaru Impreza WRX Sti | +5:33.5 |
| 8 | Monkhouse / Moscatt | Datsun 180B SSS | +6:11.8 |
| 9 | Rodda / Piristi | Subaru Impreza WRX Sti | +6:13.4 |
| 10 | Reynolds / Calder | Mitsubishi Lancer Evo V | +6:20.9 |