Pastrana's NASCAR debut off after crash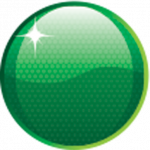 Travis Pastrana's much anticipated debut in the NASCAR Nationwide Series this weekend at Lucas Oil Raceway has been called off after the action sports star crashed at the X-Games.
Pastrana was competing at the annual Olympics of action sports when he crashed, breaking his right ankle and foot.
The 27-year-old bought into NASCAR squad Diamond-Waltrip Racing late last year, renaming it Pastrana-Waltrip Racing, as he contemplates a switch from freestyle motocross to the oval-based racing world.
Pastrana spoke to television network ESPN following his release from the X Games medical centre, saying: "I am sorry this happened and will be back in action as soon as I can. I look forward to Pastranathon 2012 at X Games 18."
Famous across the United States thanks largely to his Nitro Circus MTV program, Pastrana had competed in four NASCAR K&N Pro Series races earlier this year in preparation for this weekend's Nationwide race.
Australians were in fine form during Thursday's 'Best Trick' competition at the X-Games, with countrymen Jackson Strong, Cam Sinclair and Josh Sheehan sharing the podium.
See below for the video highlights