Four V8 drivers in Ipswich karting challenge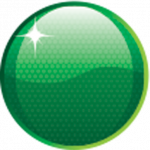 V8 Supercars drivers Mark Winterbottom, Jonathon Webb, Tim Slade and Jack Perkins returned to their grass roots at the Ipswich Kart Club today, getting their eye in for next month's Coates Hire Ipswich 300 at Queensland Raceway.
The four V8 stars joined Member for West Ipswich Wayne Wendt and Ipswich Deputy Mayor Victor Attwood at the Ipswich Kart Club for a Kart Challenge against each-other and a celebrity race.
"Karting is where almost all of us began our careers so its great to be able to show other people just how great the sport is, how much fun it is for kids and where they may be able to take a career," Winterbottom said.
Wendt said it was great to have the four in Ipswich early ahead of the biggest annual event in the region and an important boost for the economy.
"It's been a very testing time for Ipswich which is still recovering from the devastation from earlier this year so it's great to bring something back to the people," Wendt said.
"This event will give local businesses and the community some faith and a real boost for the next three years, and is integral to the Government's major events strategy for the whole state."
Deputy Mayor Attwood said the community was proud of the Coates Hire Ipswich 300 as one of its marquee events annually that the region supported with its feet.
"It's a tremendous community event that the whole region supports and one that helps bring more jobs to the region by injecting much needed funds and national profile," Attwood said.
"Millions will see Ipswich in the spotlight on the race weekend which gives great profile to one of the fastest growing regions in the country."
Support categories include the Fujitsu V8 Supercars Series, The QBE Australian Superbikes, Formula Ford and Aussie Racing Cars.