F1 to be split between pay and free-to-air in UK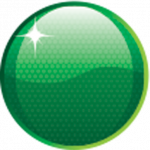 The British Broadcasting Corporation will share broadcasting rights of Formula One in the United Kingdom with pay television network Sky Sports for the next six years under a new deal announced today.
Under the revised arrangement, Sky Sports will broadcast every race, qualifying and practice session live, while BBC Sport will show just half the races live, in addition to the associated qualifying and practice sessions.
The BBC will carry highlights packages of the races that it does not show in full. In addition, the BBC will continue its current practice of live radio broadcasts of all races.
The new deal was instigated by the BBC, which had deemed its current contract – running from 2009 to 2013 – financially unviable.
The effect that the change will have on Australian viewers is yet to be determined.
Speedcafe.com understands that One HD's exclusive deal with Formula One management to broadcast the sport in Australia is independent of that between Formula One and the BBC. Season 2011 is the first in a fresh five-year deal between One HD and Formula One.
Meanwhile, One HD's current arrangement with the BBC sees Australian viewers take the BBC's commentary feed of the races – a situation which may be subject to change under the UK's new split system.
Although the Sky Sports commentary line-up is yet to be announced, its managing director Barney Francis is bullish about the network's capabilities.
"We will give F1 the full Sky Sports treatment with a commitment to each race never seen before on UK television," said Francis.
The BBC's anchor commentator Martin Brundle is out of contract at the end of this season, and has said via social networking site Twitter that he is "not impressed" with the new sharing arrangement.
The 2011 World Championship continues this weekend in Hungary. View Speedcafe.com's Race Guide below.