Trent Harrison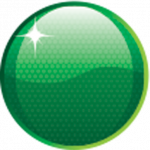 Trent Harrison is a CAMS Rising Star in the Australian Formula Ford Championship, and today, he got his first big taste of V8 Supercars.
Harrison, currently fourth in Formula Ford, is substituting for honeymooner Tony D'Alberto at the Wilson Security Racing ride day at Eastern Creek.
With almost no V8 experience to speak of, the team has thrown Harrison in the deep end to entertain its Sydney corporate guests.
Speedcafe.com's Grant Rowley spoke to Harrison about driving TDR's V8 Supercars around Eastern Creek today …
SPEEDCAFE: You are filling in for Tony D'Alberto on a ride day while he is overseas on his honeymoon. Is this your first drive of a V8 Supercar?
TRENT HARRISON: I did a couple of laps last year in one of Jay Motorsport's cars, but that was a year ago and it was only a short session, so I've almost done nothing.
SPEEDCAFE: Being a ride day, and considering your experience, you'll be cautious, but what can you gain out of a day like this?
HARRISON: Learning how to drive the car is the big thing. They are so different to the Formula Ford. The single biggest thing is the braking. Getting confidence with the brakes has been a challenge. Knowing how hard to press the pedal, and knowing when I come off the corners when to press the throttle. Then there's wheelspin, you can't change gears when it's wheel spinning.
I'm like a sponge today – I'm just trying to soak it all up.
SPEEDCAFE: Is driving a V8 Supercar what you expect?
HARRISION: Lots of power and big engine. Yeah, I guess. You just have to be patient. Mid corner speed is probably a bit lower than a Formula Ford, so you're forcing yourself to slow the thing down, and just be patient. You have to tell yourself "wait, wait, wait, wait."
SPEEDCAFE: D'Alberto's not there, but you have two other expeirenced hands guiding you in John Bowe and Dale Wood. How have they helped?
HARRISON: Dale took me for a ride this morning. I watched to see exactly what he did. I had a break, jumped in and drove myself. That really helped.
I've bounced my thoughts off them a bit. I've said "I'm struggling with this" and they've said "try this."
JB has been in the car for most of the day, but Dale has been more than willing to help me out. It is obviously very crucial having help like that.
SPEEDCAFE: This opportunity has come up because Tony is on his honeymoon in Europe. Do you think he should have holidays more often?!
HARRISON: Yeah, just ask him, he always says he needs a holiday. Hopefully it happens more often!
SPEEDCAFE: So what does this point towards. Do you want a career in V8 Supercars?
HARRISON: Yeah, I do. My goal is to race in the Development Series next year. I'd like to do that for a couple of years, and in the second year have an endurance drive. That's my short term-goal.
I think it's achievable. The biggest thing is sponsorship. I'm not one with a lot of money, which is why I've only done bits and pieces over the last few years. I won't give up though, I'll keep trying.
SPEEDCAFE: Lastly, you're running fourth in Formula Ford. It's not going too bad for you …
HARRISON: I had a couple of problems at the start of the season which put up in the back foot, but we've got on top of that now and we've shown some real speed. At Eastern creek, it didn't reflect what we were capable off. It was partially my fault – I didn't get the best starts.
Cameron Waters is a long way ahead in the championship, but it only takes a couple of bad races … We'll see how it pans out.