Opes Prime bosses sentenced to jail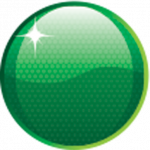 Opes Prime, the stockbroking firm that made a huge splash in Australian motorsport in 2007/08, has seen its former bosses jailed today.
Laurie Emini and fellow director Anthony Blumberg were jailed after it was found that Opes Prime's 2008 collapse left creditors owing more than $630 million.
Emini, 48, was jailed for two years (one year good behaviour), while Blumberg, 43, was jailed for one year (six months good behaviour).
Emini pleaded guilty to two counts of using his position of company director for an advantage and one of recklessly signing documents, and Blumberg pleaded guilty to one charge of using his position dishonestly to gain an advantage.
Four years ago, Opes Prime appeared set to be one of big sponsorship players in Australian motorsport, backing the Australian Formula 3 Championship, Rick Kelly's HSV Dealer Team Commodore and Marcus Zukanovic's Fujitsu V8 entry, as well as Conquest Racing's Champ Car team.
The pair's crimes were described as "serious" but Victorian Supreme Court Justice David Beach said that the their "co-operation with authorities showed genuine remorse and it was highly likely they would not re-offend."