Kiwi squad looking at five car Bathurst attack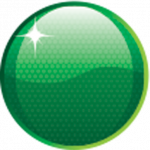 New Zealand squad Motorsport Services is looking at running as many as five entries in the 2012 Armor All Bathurst 12 Hour.
The Dave Taylor owned team entered two 996 Porsche GT3 Cup Cars and a BMW 130i in this year's event, with its lead contender finishing second in class and seventh outright.
The Kiwi says he will return with a revised three car line-up next year, and could assist with the preparation of two additional entries for one of his 2011 drivers, Slovakian Miro Konopka.
"We will be back with at least three cars, a 135i BMW, one of our existing 996 Porsche GT3 Cup Cars and a 997 GT3 Cup Car as well," confirmed Taylor.
"Miro is working on bringing two cars down from Slovakia and we would assist them running them – they would be a 997 GT3 Cup Porsche and potentially a Dodge Viper.
"A lot of the drivers from this year's race are already locked in and ready to come back so we'll have guys with at least one race under their belts, which will be a big help. We're excited about coming back over for what should be an even bigger event next year."
Taylor said the expanded eligibility list for the 2012 race was making it easier for overseas teams to enter the race.
"It's not been as much a benefit for us here (New Zealand) because, like Australia, we tend to run our own rules and regulations, but for those teams coming from Europe it will make it much easier to bring cars down," he explained.
"It will be huge for the event to be opened up like that."
The 2012 Armor All Bathurst 12 Hour will take place on February 26.