High praise for Reeves ahead of Rally Finland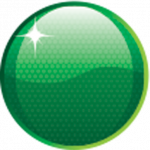 Reeves will be part of a 15-strong entry in the WRC Academy segment as part of the famous World Rally Championship event.
Phil Short, co-ordinator of the FIA WRC Academy and an experienced former co-driver, told wrc.com that Reeves has what it takes to impress on the flat-out gravel roads of Finland.
"For many crews, Finland will be a new experience," said Short.
"It's one of the world's greatest rallies with its high speeds and jumps and if I were to pick a few 'dark horses', I'd say Brendan Reeves, who's quietly got on with doing a very impressive job, would be one of them."
The 22-year-old currently sits third in the Championship after two of six events, and despite never having driven on the Finnish roads before; they go into the event as one of the favourites.
"The competition in Finland is going to be the toughest so far," said Reeves.
"The cars are well sorted and a lot of the drivers have experienced the Scandinavian roads before.
"I can't wait for the challenge to begin!"
The Victorian finished fourth in the Series on the season-opener, Rally Portugal, after a puncture on Day 1 cost him over four minutes and dropped him back to last place. His climb back up the leader board showed true Aussie grit. A split oil cooler on Rally Sardinia's opening day forced an early retirement, but under SupeRally rules, Brendan re-started on Day 2 and finished fifth overall, setting fastest stage times in the process. His combined efforts have him just two points behind second place in the standings.
Reeves and the other WRC Academy entrants, including fellow Australian Molly Taylor, are all competing in Ford Fiesta R2s built and maintained by M-Sport, the same team that run the BP Ford Abu Dhabi World Rally Team in the WRC. With a control tyre and limited modifications allowed to the Fiestas, competition is fierce and largely comes down to driver skill.
Rally Finland gets underway in the central Finnish city of Jyväskylä on Thursday, July 28. Crews will contest three stages on Thursday night, another 11 on Friday and further five stages on Saturday before the winner is decided.
One of the World Rally Championship's leading figures has identified young Australian rally driver Brendan Reeves a driver to watch on this weekend's Neste Rally Finland.