WIN a Gymkhana ride with Ken Block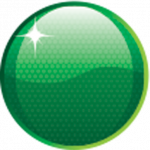 Speedcafe.com and Monster Energy are giving you the chance to ride with Ken Block in his custom built Ford Fiesta at the upcoming Gymkhana World Tour Melbourne event.
Watched by over 60 million fans worldwide on YouTube, Block is bringing his thrilling combination of rallying and stunt driving to Australia this September.
In addition to the ride of a lifetime, the major prize winner will receive two return flights to Melbourne from anywhere in Australia, two nights' accommodation in Melbourne and two tickets to the Monster Energy VIP Party.
Ten other lucky winners will receive double passes to the Gymkhana World Tour to Melbourne event.
With the final 1,000 publically available tickets having been snapped up within an hour of their release last week, this competition represents your last chance to gain entry into this exclusive event.
CLICK HERE to submit your entry.
Entries close August 5, 2011.
See below for a sample of Block's Gymkhana skills