Webber: Red Bull race pace must improve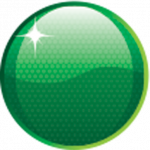 Having failed to win from pole position for the third time this season, Mark Webber says that his Red Bull Racing team must improve its Sunday performances.
CLICK HERE for Speedcafe.com's race report
Despite leading yesterday's German Grand Prix during the second stint, Webber found himself powerless to stop McLaren's Lewis Hamilton and Ferrari's Fernando Alonso taking the top two places by race end.
Red Bull had won six of the first eight races of the season through reigning World Champion Sebastian Vettel, before being beaten by Ferrari and McLaren at Silverstone and the Nurburgring respectively.
"I don't think I could have got much more, I think I drove to the limit of the car," said Webber of yesterday's race.
"We know we have to improve the car on Sundays. It's an area that has been brewing the last few races and it is something that we need to try to address soon.
"It has been like it for the past two-and-a-half years. The car has been very, very quick on Saturday and normally enough on Sundays to win Grands Prix.
"Obviously, the last two we have been done fair-and-square. Seb last weekend (Silverstone), me this weekend, so we didn't really have much to punch back with. Hats off to the opposition."
Despite his team's double defeat, Webber is optimistic that next weekend's Hungarian Grand Prix will better suit the RB6 package.
"Is it the form for the second part of the championship? Difficult to say," said Webber.
"We're going to go to a track next weekend which should be a bit better for us than this track, so let's see.
"If we start to see a real trend, like we've got company on Saturday and we're really not in trouble but Sunday's are more of a handful for us at the moment.
"Fernando was with us in Turkey and also in Valencia and Lewis in Barcelona on Sunday.
"I think we were more dominant last year than we were this year. It's just that we always put things together and we've always been there at the end, but last year we were probably more dominant.
"It's just that Seb had a good run, but close victories, not winning by twenty seconds."