Stoner: People had forgotten about us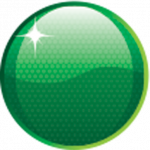 Casey Stoner and the #27 Repsol Honda team have reminded the MotoGP paddock of their status as favourites to take the 2011 crown.
Having struggled with high tyre degradation in the recent Italian and Germans Grands Prix, Stoner was visibly delighted to record his fifth win of the season – returning to the top of the rostrum for the first time since Silverstone in early June
CLICK HERE for Speedcafe.com's race report
The Australian rode a calculating race, picking off team-mate Dani Pedrosa and Yamaha's reigning champion Jorge Lorenzo in the second half to take a great victory.
"We felt really good at the end of the race," said Stoner after his second US Grand Prix win.
"I think people have forgotten about us in the last few weeks, we've definitely struggled for some reasons that we know why, but it's really good to come back with a race like this and show to everybody that we can still win."
Stoner had spoken pessimistically on his Laguna chances following Saturday qualifying, lamenting a lack of balance on long runs.
According to the 25 year old, changes made for Sunday's morning warm-up made a world of difference.
"To be honest it was the most relaxed I've been before a race in a long time," he said.
"This morning in the warm-up we found something we thought we could use to run with Jorge and Dani. Yesterday we thought we'd be pushing really really hard just to stay there.
"At the start of the race I really struggled. I was patient, I was quiet, I knew they weren't going to pull away because I still had something left.
"At the beginning I was struggling to get the bike turning and the to get the drive that I needed, but lap by lap as the fuel went out it just got better and better.
"Towards the end of the race I sat back just a little bit to watch what was going on, but we knew we had the pace to up and catch them. I saw Dani struggling a little bit and decided to go past him because we were losing time to Jorge.
"Once I caught Jorge I wanted to stay behind to see what was going on, and we knew we had some more pace than what Jorge was able to run, so we decided to go to the front and see what happened."
The victory extends Stoner's championship lead over Lorenzo to 20 points.