Oliver Gavin to partner Greg Murphy for GC600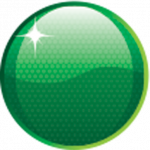 Factory Corvette Racing driver Oliver Gavin will compete alongside Greg Murphy in the Pepsi Max Crew Commodore at this year's Armor All Gold Coast 600.
The announcement of the 39-year-old Briton completes Kelly Racing's Gold Coast line-up, with Richard Westbrook, Jorg Bergmeister and Alex Tagliani already confirmed to partner Todd Kelly, Rick Kelly and David Reynolds respectively.
Gavin is a former British Formula 3 Champion and currently splits his time between Corvette's GT program and Banner Racing's Chevrolet Camaro team in the Rolex Grand Am Sportscar Series.
Gavin's GT record includes three class wins in both the Le Mans 24 Hours and the American Le Mans Series.
Gavin is best remembered by some as Formula One's Safety Car driver in the late 1990s.
While Kelly Racing had originally planned for outed former Top Gear Stig Ben Collins to drive the Pepsi backed entry, Todd Kelly says he's delighted to have signed Gavin.
"We're really pleased to have a driver of the calibre of Oliver Gavin join Kelly Racing for the Armor All Gold Coast 600," said Todd Kelly.
"We originally planned to have Ben Collins join us again, but when that was not possible due to Ben's schedule we snapped up Oliver and we were really pleased to secure his services.
"Oliver drives for Corvette Racing, as does Richard Westbrook, who will be driving with me on the Gold Coast. Oliver is another of the world-class GT sportscar drivers who are so versatile when it comes to racing different kinds of cars week in, week out.
"We are all really pleased to have Oliver teaming up with Murph in the Pepsi Max Commodore for the Gold Coast and we think we've got a top notch line-up of internationals for our team for October."
Gavin's 2011 Le Mans 24 Hours assault ended in spectacular fashion when co-driver Jan Magnussen crashed his entry out of the GT Pro class lead on Sunday morning.
Gold Coast 600 event organisers have also confirmed that Italian Fabrizio Giovanardi will return to Fair Dinkum Sheds Racing for a second consecutive year to partner Karl Reindler.