Molly Taylor ready for the 'Gravel Grand Prix'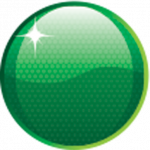 Molly Taylor will realise a dream this weekend when she takes part in the 'gravel grand prix' better known as the World Rally Championship's Neste Rally Finland.
Formerly known as the 1000 Lakes Rally, it is the highest speed rally in the WRC, and is the third stop in the WRC Academy junior development series.
Based around Jyväskylä in central Finland, the rally features high speeds, sweeping corners, blind crests and big jumps. This puts extra emphasis on accurate pace notes and in-tune work with co-driver Seb Marshall.
"This is a very technical rally and you can come unstuck very easily if you don't get it right," said Taylor.
"Basically, we know what we can do on the ground, in terms of pace and matching the notes to the road, but with such big jumps you also have to be able to manage the situation when you're off the ground – you need to be absolutely spot-on with the notes, so you can be absolutely spot-on when you land, to keep going."
Taylor says she is very excited about the challenge, and believes she and Marshall have had some good solid preparation coming into the event.
"Estonia was the first real rally that we have done together and it was a huge task for him to do such a fast event on notes that he hadn't worked with before," said Taylor.
"Aside from our electrical problems it all gelled really well, so that definitely helps with the confidence coming into an event like this."
Rally week starts with the 'classroom' side of the WRC Academy, including a guest lecture by Mikko Hirvonen, currently second in the WRC points. Hirvonen, who won the event in 2009, is a Jyväskylä local.
"I had a chance to go for a ride with him on Friday, for about 15km, while M-Sport was testing," said Taylor.
"It was unreal to see what he can do in a car and I'm sure his insights into his home event will be really useful, especially when we start writing the notes.
"We have done a lot of work to prepare for this rally which makes me feel more confident. Estonia proved we have the pace. We just need to put it all together and hopefully come out with a really good result."
All crews contesting the 61st running of the Finnish event, have three days of pace noting reconnaissance before the rally kicks off at 4pm local time on Thursday, July 28 (11pm Australian Eastern Standard Time), with three stages. The rally continues through to Saturday afternoon.
The WRC Academy is a one-make, development series aimed at bringing the best young rally talent in the world to elite levels. All the Academy competitors drive identical Ford Fiesta R2s prepared by Ford's WRC specialists, M-Sport, with tyres provided by Pirelli. Taylor along with fellow Australian Brendan Reeves are amongst six drivers that are on fully funded scholarships for the year.
Check out the video report of Taylor's testing in Finland

Check out Taylor and Marshall during testing in Estonia