Daniel Erickson to make Formula Ford return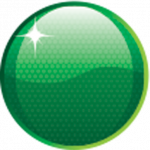 Australian International Rising Star Daniel Erickson will return to the Australian Formula Ford Championship at Queensland Raceway next month.
The 23-year-old will reconnect with the Borland Racing Developments squad for which he raced in the single-seater class under the CAMS Rising Star banner in 2008.
Erickson has spent recent years racing in the British Formula Ford and the US F2000 Championships, before struggling to raise the required funds to continue his international career this season.
"This has all come around very quickly," said Erickson of his Formula Ford drive.
"I haven't driven an Australian Formula Ford since late 2008 and the competition in this year's championship looks as strong as ever.
"I think QR will be tough, as it will take a bit for me to get used to a car with no downforce or slicks again, but we'll dust off the cobwebs and give it our best for (team sponsor) Bosch Batteries.
"I'm sure it won't take long for us to have the Spectrum at the front."
Erickson finished fourth in the 2008 AFFC, ending the season as the highest placed rookie.
The south-western Syndey native's return to the AFFC comes at the expense of Victorian Jesse Fenech, who has withdrawn from the BRD drive due to a lack of sponsorship.