Anne Gigney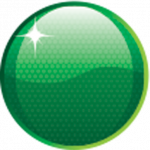 In racing circles Anne Gigney initially made a name for herself as a motor sport journalist, but a long family history in Rally events saw her follow in her father's footsteps and eventually race in the Australian Rally Championship.
Brought up in Tasmania, Gigney's father inspired her to race. Lin Gigney enjoyed some local success and travelling to events as a family was a common occurrence.
The young Gigney used to go on weekend trips, taking in the dust of the super stages and the smell of the fumes as they whirled through the forests surrounding Hobart.
It was inevitable that Gigney would carve a motor sport career out of her early love of Rally racing.
"My dad did Rallying, my earliest memories are of me in the back of dad's Rally car, it goes as far back as I can remember," Anne Gigney explained to Speedcafe.com
"There was no chance that I was ever not going to be involved in motor sport, it was in my genes and the smell of dust was in my nostrils right from the start.
"My early family memories are intrinsically linked to that whole experience of me being around Rally events."
Like most that follow in their parent's footsteps, Gigney knew that it was only a matter of time before she started competing; Rally racing was in her blood.
"I was probably thinking about racing from when I was five, I wanted to do whatever dad did," said Gigney.
"As I got older I had more of a desire to do it, it wasn't me ever saying "right, I want to go rally driving", it was going to happen, it was almost inevitable."
While Gigney has enjoyed driving duties, she was a lot more comfortable sitting beside the driver.
"I drove in about half a dozen events, but having grown up sitting next to dad in the other seat, it was always the more comfortable place to be," said Gigney.
"I always said that the co-driver seat was where I was put on the earth to be.
"(laughing) I've probably changed my mind a few times since then, but I was always comfortable in the co-driver seat."
Gigney's first event was in Tasmania, her home state. She was 14 and had the time of her life. She started as a co-driver because she was too young to have a licence.
Having competed in early club events, Gigney progressed to state Rally races and then the Australian Rally Championship (ARC).
While Gigney enjoyed racing, she was never a full-time competitor. She raced the odd event and had the opportunity to race full-time, but found a niche as a media co-driver.
"Most of my drives were quite accidental because having being a media person, most of my early experiences where co-driving media cars," said Gigney.
"Toyota gave me an opportunity in 1994 to jump in with some journos that were driving in Rally Australia.
"I suppose my career was not typical, yeah I did some club events, yeah I did some state events and yeah I raced in the ARC but I haven't done a full championship.
"My co-driving was mostly with journos or with a celebrity."
Gigney enjoyed racing in the top level Rally events, these being Rally Australia and the odd Australian Rally Championship, as the designated media co-driver.
"I got to do a number of events with some very good motoring journalists," said Gigney.
"One of those was Paul Gover (News Limited) who is now one of my closest friends.
"I think Paul and I got a couple of top 10s in the ARC. We were running second in Rally Canberra behind Neal Bates in 1996, which was awesome, but we ran out of tyres and couldn't bring it home.
"In some ways what I was doing gave me the better experience; it offered a lot more than just racing full-time."
When she wasn't co-driving alongside journalists, Gigney sat alongside celebrity drivers. Peter Brock was the biggest name she raced with.
The names Brock and Gigney, Gigney and Brock were common in the mid 2000s, particularly at Targa Tasmania.
"I think I met Peter (Brock) as a media person prior to 2004," said Gigney.
"I said to Cameron McConville, who I had worked with, that if (Peter) ever did Targa he should let me know because I would love to compete with him.
"Peter eventually gave me a call when I was living in Albury-Wodonga; I thought someone was playing a trick on me. He asked about co-driving at Targa, then it clicked that it actually was Peter.
"He asked if I was interested. Well, you don't get an opportunity to do that every day so I of course said yes."
Gigney described co-driving with Brock as unforgettable.
"It was like being the in-car camera at Bathurst and looking over and seeing the bloke, that's what it was like," said Gigney.
"Along with all the hoo-haa that went with it, you sat there knowing you were in the car with a motor sport icon, you were pinching yourself."
Gigney remembers her first race with Brock, it was the 2004 Targa Tasmania. They were looking good for a top result, but they ran out of fuel and went way back in the standings before coming back to finish inside the top 10.
Along with Targa Tasmania, Gigney co-drove with Brock in other Targa events and the Australian Safari. She was asked to drive with Brock in 2006 but was unable to commit to him.
"I wasn't in the car with Peter at Targa (Tasmania) in 2006 which is good because if I had I probably would have been in the car with him at Targa West as well," said Gigney.
"I probably would have done Targa with Peter the year he was killed, but I had already told someone else that I would do that event with him.
"In a lot of ways I'm glad that's how it worked out. Can you imagine being beside Peter when he died?"
Gigney was at her home in Hobart the day Brock died and can still vividly remember the reaction to his death.
"I was living back in Tasmania and my old boss called to tell me of Peter's death," said Gigney.
"I couldn't believe it. I called a few motorsport friends who confirmed my worst fears.
"My first thought was "oh my God the poor co-driver". I can't imagine what poor Mick Hone (Peter's co-driver at the 2006 Targa West) felt like.
"Just to be alongside someone that this has happened to, it doesn't matter who you are, has got to be one of the worst things in the world."
Looking back at her career Gigney happily remembers the many people she met and worked alongside, and has fond memories of the Australian Safari and racing with Brock.
"It's hard to narrow down one moment in my career but the Australian Safari was the highlight I suppose," said Gigney.
"You are out there in the middle of big sky country. At one stage we were the first car on the road, forging the wheel tracks that the rest would follow. The sun was rising up over this big desolate country, there was this wedged tailed eagle in the sky and I remember saying 'this is an amazing experience'.
"I'm here, sitting beside Peter Brock doing this Australian Safari. This is pretty cool."
Throughout her time as a co-driver, Gigney was also one of the motor sport industry's most respected Rally journalists.
"I started in the media by accident," said Gigney.
"Our family organised an ARC event in Tasmania and I decided to do the media component, which evolved into a job.
"I was the media manager for the Australian Rally Championship, I wrote for Auto Action and several other publications. I also worked for several V8 Supercar teams, including Brad Jones Racing, Steve Ellery's team when they were with Supercheap Auto, and Team Brock.
"I opted out (of motor sport) after working with Team Brock.
"It was certainly the most fun job I've had of my career so far.
"Spending 10 or so years being intimately involved in motorsport; most don't get to do that. It was great fun and I met great people."
While she enjoyed her time in the media and as a co-driver, she looks back at her career with only one minor regret.
"I could have pursued co-driving as a career but I made the decision in 1995 to pursue a media career," said Gigney.
"While I don't regret that decision I kind of regret not pursuing the opportunity.
"When you see mates like Glenn McNeall and Dale Moscatt doing the World Rally events I think how nice it would be to be in Greece with them, or New Zealand, where ever they are racing.
"Other than that I certainly don't regret the experiences I've had."
Gigney's last rally event was the Targa Wrest Point in Tasmania in January 2010. After that she fell pregnant and recently became a
mum for the first time.
"I was doing one or two events a year, but then I got pregnant," said Gigney.
"For a while there I was working in the environmental sector, then I moved back to Tasmania.
"I currently work for the Department of Economic Development, living in Hobart."
Gigney is enjoying motherhood, she still follows motorsport and is a fan of the Tour de France.
"Motherhood presents a new set of challenges," said Gigney.
" I am certainly enjoying it and the late night sport is welcome when the baby wakes up.
"I still find the need to watch Formula One and keep an eye on what our mates are doing in Rally.
"If you've been involved in it you can never turn motorsport off fully. You tend to be pretty passionate about it if you've been involved in it for a while."
With the golden years of Rally in Australia well gone, Gigney still believes the series has a place and an audience.
"I think Rallying has the potential to be a great sport in Australia," said Gigney.
"However, like other forms of motorsport, it needs to look at where the opportunities are.
"One of those opportunities is probably with smaller capacity cars.
"It (the series) has to change or it may falter."
Gigney in 'the office' co-driving with Peter Brock at Targa Tasmania in 2004