Morris: Yanks won't understand V8's officialdom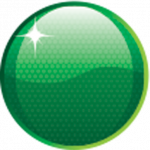 Outspoken V8 Supercars team owner Paul Morris says that Americans will turn their backs on the category if the racing is ruled by the stewards and the drivers are not allowed to race.
Morris has blasted the current state of V8 driver policing, suggesting that the America fans watching V8 Supercars at the highly-anticipated Austin, Texas event in 2013 will not understand why cars are "driving through pit lane."
The 43-year-old has called for NASCAR driving standards to be applied, which allows competitors to take matters in their own hands and sort their on-track issues themselves.
Morris is one of the most outspoken members of the V8 fraternity – and one of the most controversial on track. While he no longer competes in the V8 Championship, he has entered the past two Fujitsu V8 Series rounds. In both events, Morris has found himself in on-track incidents with Nick Percat (Barbagallo) and Rodney Jane (Townsville). The incident with Jane led to a pit lane confrontation.
Morris is not one to back down from an argument, nor is he shy of offering his opinion.
"If we have a plane full of driver standards advisors and officials heading over there with us, it will be a waste of time," Morris said to the Gold Coast Bulletin.
"It will be like going to a bad movie for the fans in the US, they will get up and walk out.
"They will wonder what the hell is going on with all these blokes driving through pit lane.
"I am not saying blokes should not be penalised for deliberately taking blokes out, but they must be allowed to race.
"If a driver knows there is a bloke behind him who is more than likely going to give him a tap he might leave the door open just that little bit more and then you have another pass, not necessarily a crash."
Paul Morris is a former V8 Supercars board member. He owns two Racing Entitlements Contracts in the V8 Supercars Championship, fielding entries for Russell Ingall (Supercheap Auto Racing) and Steve Owen (VIP Petfoods Racing).
V8 Supercars has signed a five-year deal to compete at the yet-to-be-constructed race track in Texas – Circuit of the Americas.