Jason Bargwanna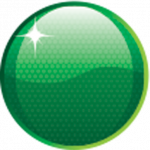 After securing a late deal to drive with Brad Jones Racing this year, Jason Bargwanna is currently enjoying his best V8 Supercars season in some time.
After 15 races in 2011, Bargwanna sits 15th, including a podium finish at Barbagallo Raceway.
There's lots going on in the world of 'Bargs' – from finding form to finding sponsors, securing his driving future and starting a drinks brand!
Speedcafe.com's Grant Rowley spoke to Bargwanna about the past, present and future.
SPEEDCAFE: You've definitely slipped under the radar this year. You're running 15th in the championship and not too far from the top 10 …
JASON BARGWANNA: And if you look at some of the DNFs that we've had which have come from people crashing into me or other issues, we'd be close to being in the top 10.
The car has had good speed. We've learnt a lot with the engineering group and I've fitted in really well, and we've always said that our second half of the year was going to be our strongest part.
SPEEDCAFE: So are you aiming at finishing inside the top 10 in the championship?
BARGWANNA: From a championship point of view, it's important to be somewhere near there, but from a weekend point of view, we're aiming to get on more podiums, and that's exactly where we want to be during in the endurance races.
Clearly the car has good speed. We're working very hard on qualifying speed, and that is proving to be getting stronger as well.
When we get into the endurance races, and then the last run towards the end of the championship, our chances of being in the top 10 are hopefully going to be very good.
SPEEDCAFE: Lets not go too much into Townsville, but BJR was one of few teams which picked out the soft tyre loop hole which put you in a great position on Sunday …
BARGWANNA: We had a situation on Saturday when, unfortuantely, I was taken out of the race by Jonathon Webb. It put us in a unique position for Sunday's race. We tried to use that to our advantage, but the Safety Car came out exactly the wrong lap. For me, it meant I had to sit in pit lane and watch Brighty's pit stop. I lost a good 15-20 seconds there. Without that, I think a top five position, if not fighting for the podium was a possibility.
The thing about the Jones Brothers – Brad, Kim and all the engineering group – they've done a few laps, they know how to play the game and they are very good on their strategy. That's one of the strengths of the team. Certainly when they're opportunities, they know how to make them work.
SPEEDCAFE: You seem to have fit into BJR quite well. You're operating on a one-year driving deal, so what's your plan for next year? Do you have another full-time year in you?
BARGWANNA: If you want to talk retirement, that's something that's not even on my radar.
I believe that I'm having one of my best seasons for a long time, so I see no reason why I can't continue to fight at the front in V8 Supercars.
I love working with these guys. I really enjoy working with the team, and we're now working towards putting a plan together for the future. There's a few things to be sorted out, but there's no issues. I'm happy to be there and I want to be there for 2012 and beyond.
SPEEDCAFE: How difficult has it been for you this year, effectively replacing the ill Jason Richards at BJR?
BARGWANNA: JR is very much an important part of BJR – everyday, not just this year, but going forward as well. For me, I always understood that after being left out of the Kelly situation, I saw this opportunity as a fantastic thing.
Fortuntaly, I've just got on with the job. I've got enough experience now, and driven for enough race teams, where I can just adapt quickly. It's been a credit to the team to fight on, despite the setbacks they've had, particualry JR, and I think everyone could acknoledge that the whole team is doing a good job.
SPEEDCAFE: Not only has there been the emotion of the JR stuff, there's also been a lot of hard work from yourself, finding a major sponsor, opening your own drinks company. Has it been hard?
BARGWANNA: There's nothing like working hard. Both my wife (Debbie) and I play a big role in managing our sponsor group. That obviously now includes our new juice product, which is forming an important part of our sponsorship and marketing strategy.
Being part owners in 'Juce' keeps us quite busy as well. It has kept us flat out, but between Deb and I, we're running around like headless chooks, but we're confident it's all working well.
SPEEDCAFE: Give us a quick update on how your drinks brand 'Juce' is going …
BARGWANNA: We're very excited with Juce. We've got product being shipped out to Coles at the moment. Coles has taken us on, so we're very excited to be available nationally. You'll be able to buy product there in mid-August.
We've also got a number of convience stores who are going to take us on. We've got stock available in the Darwin and Townsville areas, so we're starting to spread the love.