Jason Bargwanna rubbishes retirement talk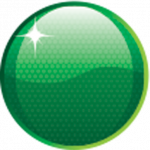 Jason Bargwanna has rubbished any talk of him retiring from V8 Supercars, stating that he is working towards a plan to remain in the sport – and at Brad Jones Racing – for 2012.
Bargwanna, currently 15th in the V8 Championship and enjoying one of his best V8 seasons in some years, says he is keen to secure a deal with the Albury-based team to continue with them next year and beyond.
"If you want to talk retirement, that's something that's not even on my radar," Bargwanna told Speedcafe.com.
"I believe that I'm having one of my best seasons for a long time, so I see no reason why I can't continue to fight at the front in V8 Supercars.
"I love working with these guys (BJR). I really enjoy working with the team, and we're now working towards putting a plan together for the future. There's a few things to be sorted out, but there's no issues.
"I'm happy to be there and I want to be there for 2012 and beyond."
CLICK HERE for more with Jason Bargwanna in this week's edition of Cafe Chat.