Stoner honoured with Island Pavillion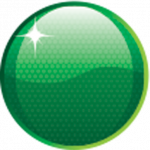 Australian MotoGP star Casey Stoner will compete at this year's Australian Motorcycle Grand Prix at Phillip Island in front of his own pavillion.
The Stoner Pavilion is a 460 seat grandstand and temporary marquee located on Turn 12 with views down the main straight as riders make their final dash to the finish line.
Stoner will be celebrating his 26th birthday at Phillip Island, and racing to win a fifth-consecutive Australian Grand Prix. He currently leads the MotoGP title on his factory Honda.
"I am thrilled to have this facility named in my honour. I love the Phillip Island circuit and have had some amazing results there," Stoner said.
"The fans are always amazing and there is nothing better than racing in front of a home crowd. I look forward to seeing the facility in October and hope I can make it five in a row at The Island."
The temporary under cover facility is the first of its type. The Stoner Pavilion features its own hospitality marquee located behind the grandstand with access to food and beverages, private television screens and Casey Stoner merchandise.
Australian Grand Prix Corporation CEO Andrew Westacott said the Stoner Pavilion is one of a number of improvements to the facilities at the Phillip Island circuit.
"The Australian Grand Prix Corporation has made significant improvements for 2011, including the Stoner Pavilion, to ensure that all fans have a great MotoGP experience," he said.
"We're encouraging Stoner fans to get an army of mates together and be the first to experience this fantastic new facility. It's the perfect place to witness all the action at Turn 12 and then full throttle down Gardner Straight."
Stoner Pavilion tickets price from $365.