Old cars, stars return to Lakeside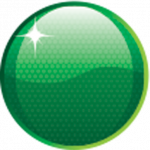 Some of Australia's best-known race cars will join together to celebrate 50 years of Touring Car racing at Queensland's Lakeside Raceway for the Shannons Lakeside Classic Speed Fest next month.
Allan Moffat's 1969 Trans Am Boss Mustang, Norm Beechey's 1970 Championship-winning HT GTS 350 Monaro and the late 'Pete' Geoghegan's GTA Mustang are just three of the cars locked in to appear at the August 12-14 event.
All three cars enjoyed some memorable battles at Lakeside over the years and the chance to see them together on track again will make for a nostalgic moment for enthusiasts.
Besides the demonstration runs for those cars, there will be racing, with an expected full 30-car grid of Group C and Group A cars, many of which have not been back to the circuit since they raced in the Touring Car Championship in the 1970s and 1980s.
Lakeside has been given a special reprieve from its usual 95dba noise cap for the Shannons Classic Speed Fest because of the meeting's 50th Anniversary significance and organisers are expecting a crowd approaching 10,000 spectators to attend over the weekend.
Four-time Australian Touring Car Champion Jim Richards will be at the meeting to meet and greet fans, while he is also expected to drive demonstration laps in some of the famous Touring Cars from the past.
Shannons will be bringing its impressive Super Rig to Lakeside, both as a gathering point for classic Touring Car fans and also for enthusiasts to enjoy its great viewing platform.
Shannons will also host a Sunday Show and Shine – featuring a special display of road-going HDT cars.
Entry to the Shannons Lakeside Classic Speed Fest at the Lakeside circuit, Lakeside Road, Kurwongbah, Queensland. The entry cost is $20 Saturday, $30 Sunday, with a weekend pass $40.