McBride takes two podiums at Zolder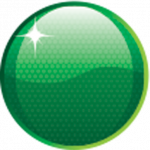 Australian driver Nick McBride has take two third places in the latest round of the Formula Ford Eurocup at Zolder.
Driving his Jamun Mygale amongst a 25-car field, McBride qualified on the front row in the first race and was disappointed to finish third when Dutchman Jeroen Slaghekke made an unexpected move.
In the wet second race, McBride held on for third place.
"I'm not used to these conditions and driving in the damp on slicks took some time to adjust to," he said.
"I made a small mistake when entering the final corner and had to go through the gravel trap; that gave Jeroen the chance to pass me. After that I cruised to third."
McBride now sits second in the championship behind team-mate Scott Malvern.
Mechanical failure has halted the progress of Australian driver Geoff Uhrhane at the weekend's Formula Ford Eurocup event at Zolder in Belgium.
Consecutive weekends on track saw Uhrhane eager to build on the momentum of a race win at Spa, and despite not having the opportunity to test at the new circuit he was able to qualify a competitive fifth.
Uhrhane made a solid start to Race 1 and had the leaders in his sights as he set to chase down a podium on a track renowned for few passing opportunities.

At mid-race distance, however, his charge came to nothing with a gearbox component failure.
"We hadn't had the opportunity to test here before the rounds like many of the other teams so made a calculated guess with gearbox ratios," said Uhrhane.
"We were slightly off but I was still confident of getting a result.
"In the end it was a component in the shift mechanism of the gearbox that failed, and like so many other races this season it is one I would like to forget."
Uhrhane salvaged a strong fourth place result in the second race of the weekend. He sits fifth in the driver's title.
The next Formula Ford outing for Uhrhane is again a dual British/Euro round at Zandvoort in the Netherlands.