Wyhoon wins as Garioch stars in Kumho V8s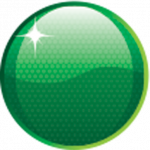 Terry Wyhoon dominated the third round of the 2011 Kumho Tyres V8 Touring Car Series at Eastern Creek, despite the best efforts of youngster Justin Garioch.
Wyhoon (Lubrimaxx Falcon BA) swept all three races, but fended off Garioch (Valley Longwall International/Hi-Tec Oils Falcon BA) by just 0.1s in the final.
Wyhoon's fellow Lubrimaxx backed Falcon driver Chris Smerdon took third for the weekend after holding off Garioch in the early laps of Race 3 – a situation that helped the race leader open a handy gap.
"I really needed that," said Wyhoon of his victorious weekend.
"Full credit to Justin, if Chris hadn't held him up, I'm not sure I could have kept him behind me.
"I'm happy we won, now the next step will be to get all three team drivers in the results (including Mark Shepherd and Michael Hector) as they had a mixed weekend."
Smerdon faded to sixth by the end of the final race, having persistently lit up his right-front tyre during both of Sunday's races.
Matthew Hansen (Australian Custom Moulders Commodore VY), recovered from his engine failure in practice at Mallala to have a strong weekend at Eastern Creek, taking a fifth and a third from today's races.
Scott Loadsman (Beautiful Tiles Commodore VY) and Nathan Garioch (Valley Longwall International/Hi-Tec Oils Falcon BA) rounded out the top five in Race 3, with Loadsman forced to charge through the field after a bad start saw him drop to 13th.
"I had't done that before," said Loadsman of his stall.
"That messed the weekend up completely because I was always coming from rear of field. It was very disappointing."
Lodsman had been a solid sixth in Race 2 after finally getting the better of an impressive John Vergotis.
The ex-FTR machine took out the weekend's award for being the top car of its generation, despite struggling home 10th in Race 3 after late contact with Jim Pollicina (Poll Performance Commodore VY).
"I'm pretty disappointed about how this weekend's turned out," said Vergotis on the podium.
"I've been one of the pioneers in this class since it started, and it's been a lot of fun, as all the guys will tell you.
"There's been a lot of camaraderie, and there still is, but some of the driving standards are not ideal.
"People here are at different levels, both financially and in terms of ability, but sometimes you've just got to give someone a fair go."
Earlier in the day, Pollicina had led the start of Race 2 before being handed a drive-through penalty for a jump-start.
The weekend's results see Wyhoon's rocket back into the points lead on 308, from Smerdon (307), Loadsman (283), Justin Garioch (223) and Michael Bartsch (187).
The series continues with the Shannons Nationals presented by Hi-Tec Oils at Melbourne's Sandown Raceway on September 9-11.