Tyre issues fail to stop Ricciardello victory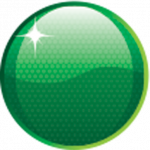 Tony Ricciardello has won Round 3 of the 2011 Kerrick Sports Sedan Series despite a rear of grid start in Race 3.
Having won the opening two races of the weekend under immense pressure from Darren Hossack, Ricciardello opted for new rear tyres for the finale – effectively handing his Audi rival the Race 3 win.
While Ricciardello charged through the field to run second by the end of Lap 2, the Alfa GTV could do nothing about Hossack's 10s advantage.
With the weekend result extending his points lead, Ricciardello said he was relieved just to make it through the weekend carrying a gearbox issue.
"The racing was great this weekend between myself and Darren," said Ricciardello.
"I have to thank my guys in the pits, we've had a tough time of it.
"The car's been pumping gearbox oil out all weekend and we can't really work out why, so we're pretty lucky that the car kept going."
Hossack ended the weekend with a race win, a second place overall and the lap record for his troubles – his 18 inch Dunlops hanging on well in the final race.
"It's been a pretty good weekend," said Hossack.
"The car was fast but Tony had track position on us this weekend with pole. It was no surprise he'd worn his (Michelin) tyres, I saw the same thing happen last year with James (Sera).
"It's one of those things, you have to manage your tyres for the whole weekend, not just a couple of races.
"Overall I had a great time. We raced nose to tail for two races, and he won. We were both driving as hard as we could, and on this occasion he took the victory. Let's see how it pans out at the next round."
Holden Calibra driver Daniel Tamasi was third in both of Sunday's races, having survived an unexpected rub with Ricciardello on the main straight in Race 3 as the red Alfa made its way past.
Locals Dameon Jameson (Jaguar XKR), Geoff Whittaker (Holden Commodore) and Simon Copping (Holden Commodore) rounded out the top six in a typically high-attrition Race 3.
Chris Jackson (Holden Calibra), David McGuinnes (Holden Calibra), Anthony Macready (Nissan 300ZX), Dean Camm (Corvette) and Scott Butler (Chev Camaro) all failed to complete even a single lap in the finale, with Butler falling from second in the points standings thanks to three DNFs over the weekend.
Round 4 of the Kerrick Sports Sedans takes place with the Shannons Nationals presented by Hi-Tec Oils at Morgan Park Raceway on August 12-14.