Tremayne celebrates as Winters finals washout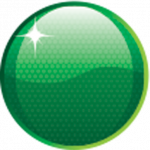 Aaron Tremayne was tonight celebrating becoming a four time Australian Pro Stock Champion – having wrapped up his fourth consecutive Australian Championship at Willowbank Raceway today – despite the Finals being washed out as they were due to get underway.
Tremayne was knocked out in the semi-finals, however by defeating Dave Newcombe in the first round this morning virtually guaranteed himself the Championship.
Four consecutive titles in the toughest category in Australian drag racing is a phenomenal effort.
"We're really pleased," Tremayne told Speedcafe.com. "It's been an enormous effort to get this far and this year with rainouts, re-scheduling and everything else, it hasn't been easy. Despite the fact we've won the Championship, I wouldn't say that we've had the best year on track, funnily enough and today again we had a number of issues – but we can relax now we have that Gold Christmas Tree."
The rain – which started right as the Finals were due to get underway wrecked what had otherwise been a spectacular meeting.
Damien Harris was due to meet Darren Morgan in the Final of an awesome Top Fuel bracket, Morgan disposing of NHRA star, Cory McClenathan in round number one.
Top Doorslammer was going to be a battle between quick time man Peter Kapiris and Mark Belleri. Belleri claimed the massive scalp of John Zappia, who was uncharacteristically untidy in his semi-final run. It wasn't all bad news for Zappia, who was awarded with the Australian Championship.
Kapiris knocked out Ben Bray and earlier accounted for Russ Pavey. Bray earlier accounted for Gary Phillips.
Tremayne was bumped out of the Pro Stock field by Jason Hedges in the semi-finals, however had done enough just by making it through the second round. Ironically, it was Hedges that knocked out Championship leader coming into the Castrol EDGE Winternationals, Dave Newcombe.
Hedges was due to take on Bill Perdikaris in the final – who took out Monster man, Shane Tucker. Tucker was granted a place in the field by the no show of other competitors and yesterday's rained off final qualifying.
Chris Matheson's sensational Top Bike season continued making it through to the Final. He set the lowest elapsed time for the category with a 6.357 second run in round two and was due to meet Troy McLean in the Final. Matheson too was declared Champion.
Pro Stock Motorcycle became the only ANDRA Pro Series category without a confirmed champion by virtue of Andrew Badcock's qualification for the final.
Badcock was due to take on Glenn Wooster, however bumped out Maurice Allen in the first round.
Thus ends what has not only been a tumultuous Castrol EDGE Winternationals, but a tumultuous year for drag racing. With the new season beginning in just eight weeks time, there is little turn around time for the crews to get new machinery ready for the new season.