Sofi takes Formula 3 clean sweep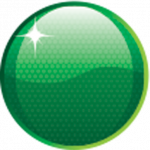 Mat Sofi has taken a clean sweep of race wins in the third round of the 2011 Formula 3 Australian Drivers' Championship at Eastern Creek.
Having his first outing of the year in the class, the Mugen Honda powered Astuti Dallara driver won both races held at the Sydney venue today, taking the afternoon's feature race by a commanding eight second margin.
James Winslow (R-Tek) finished second and Chris Gilmour (Gilmour Racing) third in each of the weekend's races to continue their championship battle.
"It was one of those weekends where it all came together," said Sofi.
"I have to send huge thanks to the Sam (Astuti) and the team because they gave me a brilliant car that was super consistent and great to drive, not to mention really quick!
"The field may not be the largest, but when you have guys like James Winslow in it, you know it's very competitive so to be able to beat guys like him this weekend makes it a very satisfying thing to do."
Winslow struggled in today's final race with a gear shifting issue that made it difficult to select second, third and fourth gears, but preserved to finish second in the feature race and extend his championship lead to 19 points.
Gilmour's third moved him to a clear second in the championship after three rounds, with the Queenslander edging his Gilmour Racing F307 closer to the his first outright win in seven years.
"Every round we're getting closer and closer. If you take Sofi out of the equation this weekend we were bang on Winslow's pace most of this weekend and that's where we need to be," said Gilmour.
"It feels good to be chasing another championship, it's been a while. Last year was a learning season but we're on top of the car and now we have something to chase we're very competitive.
"There's a long way to go but we're feeling good about it at the moment."
John Magro and Bryce Moore finished just off the podium and are now separated by two points in the championship standings, holding down fourth and third respectively.
Today's races saw Ben Gersekowski (BF Racing) and Steel Guiliana (R-Tek Motorsport) continue to battle it out for the Forpark Australia F3 Scholarship.
While Gersekowski came out on top in Race 1, Guiliana returned serve in today's second sprint race to win by just 0.1s after a race long battle.
Gersekowski bounced back in the finale to win relatively comfortably and take the lead in the class standings –four points ahead of his rival.
Tasmanian Josh Burdon was third overall in the class for the weekend – a solid recovery after crashing out yesterday.
The next round of the Formula 3 Australian Drivers Championship will be contested with the Shannons Nationals presented by Hi-Tec Oils at Queensland's Morgan Park Raceway, near Warwick, in August.