Beechey extends Commodore lead with win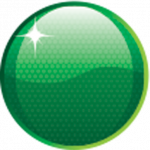 Reigning Commodore Cup National Series winner Adam Beechey has strengthened his title defence by winning Round 4 at Eastern Creek Raceway.
The Donut King backed driver fended off Race 1 winner Matt Hayes over today's 14 lap journey to take Race 2 and the round.
The result extends Beechey's run of round podiums to 10 in succession.
"It's a great result and a great race today," said Beechey.
"We had a really good, clean and hard battle with Matt all race which was great fun. The car has been really good all weekend but we got the start right today and I was able to hold Matt off despite him applying a lot of pressure.
"It's been a good weekend for our championship defence and to be able to extend the podium streak out to ten races in a row is pretty special.
"Consistency wins championships and our aim has always been to defend the title this year."
Hayes was equally pleased with his own performance in the San Marco Italian Restraunt entry.
"It's been a great weekend and I think we're finally there," said Hayes
"A weekend like this It's been a long time coming, but I think we've made a lot of progress and got the car where we want it so we're going to push on from here.
"I still think we can win the championship so that has to be our goal going into the final few rounds."
Fifth in today's race behind Marcus Zukanovic and Geoff Emery was enough to give Tony Bates the final podium spot for the weekend.
Bates also departs Eastern Creek as the new lap record holder, re-setting the benchmark to 1:44.9993s today after Hayes lowered the existing mark yesterday.
Having made heavy contact with the Turn 8 wall yesterday, Emery started Race 2 from pitlane, and charged his way through the pack before taking Bates in the closing laps.
Matthew Chick, Ross McGregor and an ill-handling Chris Stevenson rounded out the modest field, with yesterday's front-row starter Danny Buzadzic failing to finish the race but showing plenty of pace all weekend.
The next round of the Commodore Cup National Series will be with the Shannons Nationals presented by Hi-Tec Oils at Sandown Raceway, in September.