Ricciardello, Hossack in Sports Sedan battle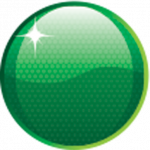 Darren Hossack will head into Sunday's two Kerrick Sports Sedan Series races at Eastern Creek looking to avenge a narrow defeat to arch rival Tony Ricciardello in Race 1.
Having taken pole position, Hossack (Audi A4) led the majority of today's race before misjudging the speed of a lapped vehicle with just three laps to go – allowing his Alfa GTV rival through to the lead.
Ricciardello, who had shadowed Hossack to that point, held on to win by just 0.3s over the Audi pilot, ahead of Dameon Jameson (Jaguar XKR), Geoff Whittaker (Holden Commodore), Graham Smith (Opel Calibra) and David McGinniss (Holden Calibra).
With Hossack recording a new lap record, it sets up a thrilling conclusion to Round 3 of the 2011 season tomorrow.
"It was an awesome race with Tony, it was fantastic," said Hossack.
"He grabbed the start, I got him by the end of the lap, and then held him at bay until I messed up my entry to the start/finish straight two laps from home.
"I was trying to manage our pace so that we'd lap a backmarker on the straight, but I stuffed it up.
"To race that hard and that close for ten laps, and give each other respect and racing room, that was awesome.
"We're trying a new 18″ Dunlop tyre this weekend, so we were missing data and went the wrong way with tyre pressures in the end and the car got a little untidy in the closing laps."
As part of the live streaming of the Shannons Nationals presented by Hi-Tec Oils, tomorrow's Kerrick Sports Sedan races will be shown on itvlive.com.au.