IRWIN Bristol comp winner announced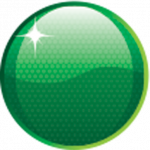 Jon Vains, an electrical fitter from Mount Macedon, has won the IRWIN Tools Bristol Night race competition.
Vains will be flown to the United States in late August to enjoy VIP treatment from IRWIN Tools at the IRWIN Tools Night Race at Bristol Motor Speedway, Tennessee.
The prize includes return airfares for two to Tri-Cities Airport, Tennessee, USA, all transfers, three night's accommodation at the spectacular Meadowview Marriot Resort, entry into Bristol Motor Speedway, first class hospitality in the IRWIN Tools corporate suite, $1000 spending money and an extra internal flight within the USA.
Vains, a motor sport fan, was elated when told of his win.
"I'm amazed, it's the best thing that's happened to me," Vains told Speedcafe.com
"It was a surprise, right out of the blue, I haven't stopped talking about it.
"All of a sudden I have all these mates coming out of the woodwork wanting to come along with me.
"I'm really looking forward to the event; it will be something to remember that's for sure.
"I'm a fan of V8 racing, so I'm looking forward to seeing how the big boys play in America."
While Vains admits he doesn't know a lot about NASCAR, he has already started educating himself on the sport in preparation for the late August race.
"I'm learning very quickly, I don't know much about NASCAR," said Vains.
"I've been cramming and studying up so I can try and hold my own over there.
"When IRWIN Tools called to let me know that I'd won, I jumped on the web straight away to check out Bristol Motor Speedway.
"It is just crazy. It's one and a half times the size of the MCG with seats curved high on both sides, it's like a gladiator arena; it's going to be a spectacle."
The electrical professional uses IRWIN Tools on the job daily and learned more about the brand's products when entering the competition.
"I work for a sprinkler fitting company, we use IRWIN Tools for the connection and disconnection of pipes," said Vains.
"On the electrical side we use IRWIN tools all the time, including grip cutters.
"I wasn't aware of the new range of circular blades and the advantages of using them, after logging on and seeing what they can do, they will be on my shopping list.
"IRWIN is a brand you can rely on and trust, we've never had any trouble will them, no breakages ever. They are excellent."
IRWIN Tools and Speedcafe.com thanks everyone for entering the competition.