Hänninen holds tight lead at Rallye Açores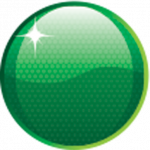 The Škoda UK Motorsport driver began the closing loop of three stages 10.1-seconds behind the defending IRC champion but edged into contention with a hat trick of fastest stage times on the tricky gravel event, which has been full of drama from the outset.
Bruno Magalhães, the winner in the Azores in 2010, is third overnight in his Peugeot Sport Portugal 207 following a close battle with Hänninen's factory Škoda team-mate Jan Kopecký. Bryan Bouffier is fifth in his Peugeot France entry and will start first on the road on Saturday's final five stages when the leading positions are reversed.
Hänninen appeared to be in the ascendancy when he claimed his second stage victory of the day on the fog-hit Sete Cidades stage on Friday morning to go 9.7s clear of Mikkelsen. Although Mikkelsen hit back with the quickest time on stage seven, Hänninen regained his advantage on stage eight when Mikkelsen ran slightly wide exiting a corner.
When organisers cancelled the repeat of the Sete Cidades test due to delays recovering stranded competing cars that had hit trouble on the first run, Hänninen was given a momentary respite only for Mikkelsen to mount his charge, which appeared to take its toll on Hänninen when the Finn made a rare error on the day's final stage.
"It was a downhill hairpin right," explained Hänninen.
"I almost spun but in the end I stalled. I did not lose so much time but it was a stupid mistake."
Magalhães said he had driven flat out to fend off Kopecký for third after conceding that he didn't have the pace to match Hänninen and Mikkelsen. It was a fraught finish to the day for the 31-year-old when a rear damper problem caused a handling imbalance that was particularly apparent at high speed.
Kopecký said his lack of confidence on gravel was masking his true pace, while Bouffier reckoned his lack of knowledge of the Azorean stages was compromising his efforts. The Frenchman now faces the prospect of running first on the road on Saturday after Patrik Sandell, who had been in a secure fifth place for much of the day, dropped back when he was handed a one-minute penalty for an early check-in.
The Swede was adamant that the penalty was the result of an error and not an attempt to avoid cleaning the road of the surface gravel for a second successive day in his Škoda Sweden Fabia.
Guy Wilks was sixth overall when he crashed into an earth bank on stage six and broke the bottom left-hand suspension arm of his Peugeot UK 207 Super 2000 and retired.
"We should have gone left but we locked up and went straight into a bank," said Wilks.
"We're really disappointed."
A loose master switch ignition cable forced Toshi Arai to retire his R4-specification Subaru Impreza on Friday's first test. He is set to restart on day three. Team-mate Fumio Nutahara is 11th overnight.
The Intercontinental Rally Challenge (IRC) Sata Rallye Açores in Portugal is set for a thrilling final-day showdown after Andreas Mikkelsen slashed Juho Hänninen's overall lead to just over a second.