FIA confirms diffuser rule backflip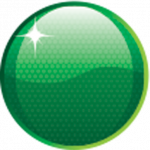 The remainder of the 2011 Formula One World Championship will run under the 'Valencia' regulations, the FIA has confirmed.
The decision sees a return to an open policy on off-throttle diffuser blowing, after the FIA ran into major difficulties during its crack-down on the practice at Silverstone last weekend.
Following arguments that banning the off-throttle blowing techniques would hurt reliability, engine manufacturers Mercedes and Renault were both granted freedoms to run amended systems.
The concession given to Renault was subsequently rescinded following a meeting of the FIA's Technical Working Group on Saturday morning.
A second meeting, held just hours before the race, saw a motion put forth to revert to the Valencia rules (which include a ban on engine mapping changes between qualifying and the race) providing all 12 teams agreed.
While Ferrari and Sauber are believed to have initially declined, a statement released by the FIA yesterday confirmed the backflip.
"All cars will run under 'Valencia' conditions for the remainder of the season," read the statement.
"We are optimistic that there will be no protests over any engine mapping and exhaust tailpipe issues this season.
"In addition to the main part of the agreement reached in the TWG meetings it was also agreed that no team would raise a protest against another on these matters for the rest of the season."