F1 Aussies get behind Leigh Adams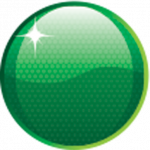 Aussie F1 star Mark Webber and Williams Technical Director Sam Michael have jumped aboard the rehabilitation charity for injured Australian Speedway star, Leigh Adams with a number of high quality motor racing items.
The items include an autographed rear endplate off a Red Bull Racing Formula 1 car, a signed Williams F1 rear wing and a front wing endplate from a Williams F1 car.
There are other items such as a guided tour of the Williams F1 Tech Centre, a drive of a Formula Masters car in Germany and a passenger ride around Oschersleben in a Porsche Supercup 911 GT3.
Another great prize around Formula 1 that is available is a paddock pass to the Belgian Grand Prix in Spa.
Despite being online for only around a week, the auction has garnered almost $7,500 in bids.
Adams, who was injured in a practice crash for the Finke Desert Race, has made strides in recent weeks and is currently in rehabilitation in Adelaide and has had his neck brace removed. It still will be a long road until the full extent of Adams' injuries can be determined.
To view the items and participate in the auction CLICK HERE