Morgan: No basking in Championship glory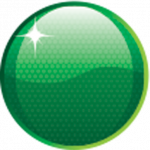 Australian Top Fuel Champion – Darren Morgan – won't be basking in the glory of his Championship win at the Castrol EDGE Winternationals this weekend as he aims to continue his run of success at Willowbank.
Morgan – who was declared Champion-elect after the first Top Fuel qualifying run in June – heads to Queensland from Mildura as the most recent Top Fuel event winner at the raceway. Whilst he will be utilising the Winternationals to set himself for the next season, by no means is he treating it as a test session.
"When you've got someone like Cory McClenathan in the field, you can't use it as a test session," Morgan explained to Speedcafe.com. "You have to be on it from the beginning and aiming to win. It's a tough field and you have to get the job done."
Morgan's team will form one of the centrepieces of off-track entertainment during the 44th running of the Castrol EDGE-backed event, with the team's latest project – the world's first fully-operational Top Fuel simulator making its appearance at the event. It was last week one of the major attractions of the eXcellerator Zone at the Sucrogen Townsville 400 and once again drag racing fans will have the opportunity to drive the simulator down the quarter mile.
Several pieces of drag racing history will be on show too, with Willowbank Raceway at the last minute securing the Ash Marshall Scorcher AA/FD. The car is steeped in history – it performed the first 200mph pass in Australian drag racing – at the defunct Castlereagh drag strip and has been piloted by some of the sport's biggest names, including speedway star of the '60's – Blair 'the Lair' Shepherd when he had a dalliance with drag racing.
It will be started during the weekend – it could be the last time that the Scorcher is seen in Australia – it is about to be returned to the United States.
Joining the Scorcher will be the Bob Keith dragster, which shot to prominence during the 1966 Dragfest Tour. It was started for the first time in decades during the original running of the 2011 Castrol EDGE Winternationals and will be fired up once more this weekend.
Australian drag racing veteran – Victor Bray – who is currently trying to race his way into the Top Doorslammer field – will have one of the cars that shot him to being a household name – the Castrol GP50 Wild Bunch machine (Wild Bunch being the forerunner to Top Doorslammer). His first ever drag racing machine will also be on display.
The entertainment will continue right throughout the weekend at Willowbank Raceway for the Castrol EDGE Winternationals both on and off track.