F3 champions set for Radical Cup battle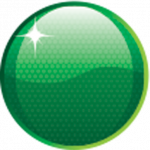 Three former Formula 3 Australian Drivers Champions will battle it out in the Radical Australia Cup at Eastern Creek Raceway this weekend.
Running as one of ten classes in a packed Shannons Nationals presented by Hi-Tec Oils weekend at the Sydney venue, the Radicals will again run their twin 50 minute race format that allows competitors to team up with a 'Pro' driver.
F3 champions Tim Macrow (2007), James Winslow (2008) and Ben Barker (2010) will line-up alongside car owners Peter Opie, Ed Singleton and Neil Muston respectively.
The co-drivers are set to play a significant role in the title battle, with Opie leading the standings after three rounds on 208 points – 23 clear of Singleton.
Round 1 winner Tim Berryman will drive solo at Eastern Creek after former co-driver Jonathon Miles struck trouble at Phillip Island and Winton.
Rounds of the Porsche GT3 Cup Challenge, Kerrick Sports Sedan Series, Australian Formula Ford Championship, Australian Saloon Car Series, Australian Swift Racing Series, Commodore Cup National Series, Australian Superkart Championship, Kumho V8 Touring Car Series and Formula 3 Australian Drivers Championship will also take place this weekend
CLICK HERE for the Formula 3 Australian Drivers Championship entry list
CLICK HERE for the Kumho V8 Touring Car Series entry list
CLICK HERE for this morning's news story on the new deal between the Shannons Nationals and Hi-Tec Oils
See below for the remaining entry lists
Radical Australia Cup
| | | | | |
| --- | --- | --- | --- | --- |
| No. | SPONSOR | COMPETITOR | DRIVER | VEHICLE |
| 1 | Radical Australia | Peter Opie | Peter Opie/Tim Macrow | Radical |
| 4 | MPA Projects | Edward Singleton | Edward Singleton/James Winslow | Radical |
| 5 | Haggarty Racing Team | Simon Haggarty | Simon Haggarty | Radical |
| 6 | Haggarty Racing Team | Tony Haggarty | Tony Haggarty | Radical |
| 9 | Radical Australia | Chris Medland | Chris Medland | Radical |
| 11 | Radical Team Melbourne | Robert Baird | Robert Baird/Gary Walker | Radical |
| 14 | Ansarada Radical Works Team | Nathan Brumby | Nathan Brumby | Radical |
| 16 | WT Partnership | Phil Anseline | Phil Anseline/Oliver Smith | Radical |
| 21 | N/A | Brett Sutton | Brett Sutton | Radical |
| 29 | Radical Australia | Andy Plummer | Andy Plummer/Dean Evans | Radical |
| 30 | Radical Events | Duvashen Padaychee | | Radical |
| 32 | Navybox School of Motorsport | Sue Hughes | Sue Hughes | Radical |
| 33 | Volvo Cars Australia | Tim Berryman | Tim Berryman | Radical |
| 41 | Excalibur Racing | Neil Muston | Neil Muston/Ben Barker | Radical |
| 57 | Key Produce | Richard Bloomfield | Richard Bloomfield | Radical |
| 70 | Radical Events | Tony Palmer | Tony Palmer | Radical |
| 71 | Engineering Parnters | George Davis | George Davis/Francois Jouy | Radical |
| 77 | Radical Australia | Trevor Gerber | Trevor Gerber | Radical |
| 78 | Radical Australia | Greg Smith | Greg Smith/Bryon Smith | Radical |
| 88 | Radical Australia | Rowan Ross | Rowan Ross | Radical |
Porsche GT3 Cup Challenge
| | | | | |
| --- | --- | --- | --- | --- |
| No. | CLASS | SPONSOR | DRIVER | CAR |
| 5 | 997 | Wombolize-Valais | Yuey Tan | Porsche 911 GT3 |
| 6 | 996 | Gap Solutions | John Goodacre | Porsche 911 GT3 |
| 8 | 997 | Creative Colour | Jeff Bobik | Porsche 911 GT3 |
| 11 | 997 | DDS Transport Solutions | Steve McFadden | Porsche 911 GT3 |
| 16 | 997 | Polynesian Investment Fund | John Topou | Porsche 911 GT3 |
| 18 | 997 | Pristine Cleaning Services | Aaron Silluzio | Porsche 911 GT3 |
| 22 | 996 | Strandwood Building Solutions | Terry Knight | Porsche 911 GT3 |
| 23 | 997 | Falcon Property Group | Roger Lago | Porsche 911 GT3 |
| 24 | 997 | Boylan Traffic Solutions | Peter Boylan | Porsche 911 GT3 |
| 26 | 997 | Prosurv | John Modystach | Porsche 911 GT3 |
| 28 | 997 | Mdev Property Group | Brad Rankin | Porsche 911 GT3 |
| 30 | D | Porsche Centre Canberra | Grant Hanslow | Porsche 911 GT3RSR |
| 31 | 997 | Boston Kennedy | Jon Trende | Porsche 911 GT3 |
| 34 | 997 | Mission Foods/Motorsport Leasing | John Morriss | Porsche 911 GT3 |
| 35 | 996 | Rentcorp | Indiran Padaychee | Porsche 911 GT3 |
| 45 | 996 | Bolin Racing | Paul Bolinowsky | Porsche 911 GT3 |
| 46 | 997 | Travelplan | Anthony Skinner | Porsche 911 GT3 |
| 50 | 996 | Action Tyres & More | Matt Kingsley | Porsche 911 GT3 |
| 55 | 997 | Kinetic Developments | Rob Knight | Porsche 911 GT3 |
| 71 | 997 | Soul | Shaun Juniper | Porsche 911 GT3 |
| 75 | 997 | Wimobilize – Valais | Francis Chin | Porsche 911 GT3 |
| 77 | 997 | JJA Consulting Group | Jan Jinadasa | Porsche 911 GT3 |
| 88 | 997 | Morriss Racing | Phil Morriss | Porsche 911 GT3 |
| 89 | 997 | Hi-Torque Performance | Ivan Klasan | Porsche 911 GT3 |
 Kerrick Sports Sedan Series
| | | | | |
| --- | --- | --- | --- | --- |
| Car # | CL | SPONSOR | DRIVER | VEHICLE |
| 1 | S1 | Fuel 2 Race/CSJ Engineering | Chris Jackson | Holden Calibra |
| 4 | S1 | Auto Union Deutche | Darren Hossack | Audi |
| 5 | S1 | B&M Ricciardello/Red Rooster | Tony Ricciardello | Alfa Romeo GTV |
| 7 | S1 | Steve Toyshop/Menai Blinds | Scott Butler | Chev Camaro |
| 9 | S1 | Unitex Architectural Products | Daniel Tamasi | Holden Calibra |
| 11 | S1 | Industrie Clothing | Simon Copping | Holden Commodore |
| 12 | S1 | | Stuart Inwood | Ford Falcon AU |
| 16 | S1 | Nearly Dunracin | Graham Smith | Opel Calibra |
| 19 | S2 | Johnson Motorsport | Damian Johnson | Holden Torana |
| 21 | S2 | | Glen Pro | Ford Escort RS2000 |
| 23 | S1 | Reds Racing Service/OSG | Geoff Whittaker | Holden Commodore |
| 35 | S1 | Sinoco LED Lighting | Grant Doulman | Holden Commodore |
| 44 | S1 | M R Automotive P/L | Colin Smith | Rover Vitesse |
| 45 | S1 | Campbelltown Frames & Trusses | Dameon Jameson | Jaguar XKR |
| 46 | S1 | Coaststeer Automotive | David McGinniss | Holden Calibra |
| 56 | S1 | BJ Banks Electrical | Bruce Banks | Mazda RX7 |
| 59 | S1 | Holton Spares | Jake Williams | Holden Commodore |
| 66 | S1 | Five Star Fencing & Gates | Dean Camm | Chev Corvette |
| 68 | S1 | Aston Air Conditioning | Shane Bradford | Chev Camaro |
| 76 | S1 | Dance Expression | Nick Smith | Fiat 131 |
| 80 | S1 | Austrack Motorsport / Tripple X | Fred Axisa | Holden Commodore |
| 97 | S1 | Bohler Uddeholm Aust. Pty Ltd | Anthony Macready | Nissan 300ZX |
| 98 | S1 | Wildridge Fabrications | Jeff Brown | Ford Falcon |
 Australian Formula Ford Championship
| | | | |
| --- | --- | --- | --- |
| No. | SPONSOR | DRIVER | VEHICLE |
| 2 | Steeline/Sonic Motor Racing | Nick Foster | Mygale SJ011a |
| 3 | Linde Material Handling | Cameron Waters | Mygale SJ010a |
| 4 | Jacobson Transport | Garry Jacobson | Mygale SJ08a |
| 6 | Evans Motorsport Group | Adam Graham | Mygale SJ10a |
| 7 | Evans Motorsport Group | Elliot Barbour | Mygale SJ10a |
| 8 | Minda Motorsport | Tom Williamson | Mygale SJ11a |
| 10 | XCEED/Synergy Motorsport | Liam Sager | Spectrum 012 |
| 12 | Minda Motorsport/CAMS RS | Trent Harrison | Mygale SJ11a |
| 15 | Tandersport/Accuweigh/Jaypak | Rhett Noonan | Stealth S3D |
| 27 | Davbridge Constructions/Synergy | Shae Davies | Spectrum 012 |
| 30 | Team BRM/RTS Refrigeration | Tom Goess | Mygale SJ09a |
| 31 | Team BRM/Superlux Lighting | Andre Heimgartner | Mygale SJ09a |
| 37 | Pick N Payless | Josh Hunter | Mygale SJ07 |
| 49 | Minda Motorsport/CAMS RS | Jack LeBrocq | Mygale SJ011a |
| 54 | Minda Motorsport/CAMS RS | Jon Collins | Mygale SJ011a |
| 62 | Seears Workwear/Synergy Motorsport | Mathew Hart | Spectrum 012 |
| 66 | Borland Racing Developments | Jesse Fenech | Spectrum 012 |
| 77 | Borland Racing Developments | Caleb Rayner | Spectrum 012 |
| 95 | Listec Race Cars | Glenn Welch | Listec WiL 013 |
| 99 | Borland Racing/Auto Clean Products | Daniel Ramerman | Spectrum 012 |
 Australian Saloon Car Series
| | | | |
| --- | --- | --- | --- |
| Car # | SPONSOR | DRIVER | VEHICLE |
| 6 | salooncars.net.au | Tony Evangelou | VT Commodore |
| 7 | Nippy's | Sam Milton | AU Falcon |
| 9 | Chivas Motorsport | Ian Chivas | AU Falcon |
| 11 | Great Divide Tours | Luke King | EA Falcon |
| 15 | Bowden Homes | Shawn Jamieson | VT Commodore |
| 16 | Kleenduct Aust P/L | harley Phelan | VT Commodore |
| 17 | Batteries Direct | Matt Lovell | AU Falcon |
| 23 | Kart Torque/Valley Longwall | Bevan Garioch | AU Falcon |
| 27 | Transley Solutions | Luke Westall | AU Falcon |
| 35 | Loscom Racing | Chris Berry | AU Falcon |
| 41 | Dial Before You Dig | Mark Primmer | AU Falcon |
| 42 | Dial Before You Dig | Dennie Rumble | AU Falcon |
| 43 | Redistrip | Ryan Dane | AU Falcon |
| 50 | Raymond Moss | Cameron Ross | AU Falcon |
| 57 | Wayne Patten | Wayne Patten | VT Commodore |
| 60 | Redistrip | Peter Dane | AU Falcon |
| 70 | Mal Wood Automotive | Kelli Stevens | AU Falcon |
| 82 | v8touringcars.com.au | Geoff Brown | AU Falcon |
 Australian Swift Racing Series
| | | | | |
| --- | --- | --- | --- | --- |
| Car # | SPONSOR | COMPETITOR | DRIVER | CAR |
| 1 | Trans Tasman M/sport | Trans Tasman M/sport | Peter McLeod | Swift Sport |
| 5 | Trans Tasman M/sport | Trans Tasman M/sport | Rex McCutcheon | Swift Sport |
| 6 | Haber Racing Team | Morgan Haber | Morgan Haber | Swift Sport |
| 10 | Ice Break | Trans Tasman M/sport | Jesse Dixon | Swift Sport |
| 16 | Kleenduct Racing | Trans Tasman M/sport | Harley Phelan | Swift Sport |
| 17 | Toasted Motorsport | Trans Tasman M/sport | Rob Jarvis | Swift Sport |
| 27 | Toasted Motorsport | Trans Tasman M/sport | Allan Jarvis | Swift Sport |
| 84 | Trans Tasman M/sport | Trans Tasman M/sport | Brooke  Leech | Swift Sport |
 Commodore Cup National Series
| | | | |
| --- | --- | --- | --- |
| No. | SPONSOR | DRIVER | CAR |
| 1 | Donut King | Adam Beechey | VS Commodore |
| 6 | Sanco Marco Italian Restraunts | Matthew Hayes | VS Commodore |
| 7 | Renaissance Homes | Matthew Chick | VS Commodore |
| 21 | Aquacity Pool and Spa Centre | Graeme Meer | VH Commodore |
| 24 | Sports Alive/Alternative Freight | Tony Bates | VS Commodore |
| 48 | NDD | Geoff Emery | VS Commodore |
| 58 | Beeps Auto Parts Bendigo | Jordan Symes | VS Commodore |
| 66 | Western General Body Works/Geelong Collision | Danny Buzadzic | VS Commodore |
| 71 | Action Racing | Marcus Zukanovic | VS Commodore |
| 85 | Lubegard/Hurricane Injection Leads | Jason Domaschenz | VS Commodore |
| 88 | Aerial Motors Racing/Automobility | Chris Stevenson | VS Commodore |
| 99 | Southern Star Windows | Ross McGregor | VS Commodore |
 Australian Superkart Championship
| | | | |
| --- | --- | --- | --- |
| No. | SPONSOR | DRIVER | VEHICLE |
| 1 | Safe Evolutions | Darren Hossack | Anderson |
| 4 | Rocket Race Engines | Rod Prickett | Rocket GPI |
| 5 | Maddern Oil Pty Ltd | Charles Maddern | PVP |
| 6 | Viper Racing UK/MJR Bricklaying | Martin Latta | Anderson Maverick |
| 7 | Romeo's Foodland IGA | Anthony Lappas | Stockman MR2 |
| 8 | www.artmotorsport.com.au | Anton Stevens | PVP |
| 9 | Stockman Karts | Sam Zavaglia | Stockman MR2 |
| 10 | Dunlop Kartsport, BRC Engines | Gary Pegoraro | Anderson Maverick |
| 14 | Top Torque Engines | Matt Bass | Stockman MR2 |
| 15 | Lofty Coaches | Dean McGinty | PVP |
| 16 | Zip BDH | Todd Johnson | Zip Eagle 11 BRC |
| 17 | Raceteck,Sugarless Conf. Co. | Phil Webb | PFP Raider |
| 18 | Stockman S'karts, Macs Marine | Warren McIlveen | Stockman MR2 |
| 19 | Top Torque | Greg Bass | GOLD Viper |
| 21 | | Robert Oakley | Stockman MR2 |
| 22 | Redback Racepaint (ACT) | Paul Campbell | Avoig Elise |
| 23 | Floth Sustainable Building Cons | Timothy Philp | Avoig Elise |
| 25 | Smash Solutions Racing | Vince Livaditis | PVP 251 |
| 29 | | Yiani Harpas | ZIP Eagle 11 |
| 30 | Fuji Xerox | Jason Smith | Anderson Maverick |
| 32 | Linra Property Group | Drene Jamieson | Stockman MR2 |
| 33 | Suburban Acc'ing & Tax'n Serv | Kristian Stebbing | Stockman MR2 |
| 34 | Stockman Superkarts | Jeff Reed | Stockman MR2 |
| 35 | Coach Design | Russell Jamieson | Anderson Maverick |
| 38 | S'man S'karts,QANTAS Courier | Alex Soravia | Stockman MR2 |
| 40 | Top Torque Engines | Stephen Castles | Stockman MR2 |
| 41 | Soma Building Serv/Wizzer Engines | Brendan Luneman | Anderson Maverick |
| 43 | DLR Racing, Stockman S'karts | Dalton Rowell | Stockman MR2 |
| 45 | | Aaron Lawson | PVP |
| 46 | Bakker Superkarts | Robert Xerri | Bakker 01 |
| 47 | Arconn Refrigeration | Rod Conn | Stockman MR2 |
| 48 | STR Truck Bodies | Matthew Palmer | Anderson Maverick |
| 49 | Ciscos Race Tuning | Steven Haywood | Anderson CRTMirage |
| 50 | Iguana Signs/N&G Motor Rep | Brian Wild | Stockman MR2 |
| 52 | JICG Construcion, B&K Cons | Anthony Cristallo | Avoig Elise |
| 54 | Martellco Equipent Hire | Brett Purdie | PVP |
| 62 | Giova Racing | John Pellicano | Avoig Elise |
| 64 | AdelaideTimberSupplies,HomesofIntegrity | Shannon Novaski | PVP |
| 67 | STR Truck Bodies/Dunlop Kart't | Luke May | Anderson Maverick |
| 68 | G R Industries | Frank Giglio | Stockman MR2 |
| 69 | | Mehmet Sinani | Benson |
| 71 | | Barry Kunowski | Formula 1 F2 |
| 72 | Labour Options | Paul Degan | BRM |
| 74 | Buildersmile Constructions | Carlo Chemaz | SKE 11 |
| 76 | Labour Options | Mike Wayne | Arrow X1 |
| 75 | Linra Property Group | Stewart Bell | Stockman MR2 |
| 77 | Suburban Acc'ing & Tax'n Services | Brad Stebbing | Stockman MR2 |
| 82 | Betta Calibrations | Brett Campbell | Anderson Maverick |
| 87 | Wild Digital / Giova Racing | Sean Whitfield | Avoig Elise |
| 90 | PERSAS | Mark Vickers | Arrow X1 |
| 96 | Denture Professionals | Mark Hanson | Zip Eagle |
| 99 | Stockman S'karts/Domain Homes | Steven Tamasi | Stockman MR2 |